Add a header to begin generating the table of contents
Need this page in another language?
Select from the dropdown at the top of this page.
Mathematics (30 Minutes Daily)
Practice using numbers by:

counting a set of 20 objects (e.g. beans, toys).
drawing a picture to show how many were counted.
writing the numeral to show how many.

Create and act out joining and separating story problems using objects, such as toy cars (e.g. There are 3 cars parked in the garage. 1 car left.  How many cars are still in the garage?).
Use organize objects (e.g. shoes, hair accessories, toys) by attributes by length, weight, or capacity and explain the sorting rule.
Find two small collections of items and describe to someone which collection has more/ less.
Create your own addition/ subtraction story and share it with someone at home (up to 10).
Look for a pattern in your house. Draw or write about it on paper.
Find a small collection of coins to describe and identify each coin.
Find 2-D shapes at home with a family member (circle, triangle, rectangle, square).
Find 3-D shapes at home with a family member (cylinder, cone, sphere, cube).
Find examples of graphs (newspapers, magazines, website, evening news, packaging).
Online Resource Available
Imagine Math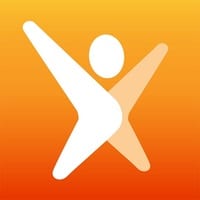 Access Imagine Math through RapidID on the Arlington ISD website.
Los materiales están disponibles para Kindergarten - Segundo grado en español.
An online, supplemental software program for students in pre-K through grade and 2 and grade 3+ that teaches the skills and knowledge essential to future success in mathematics.
Imagine Learning at Home was developed to support students and parents at The website provides resources for parents and educators to access and use Imagine Math at home.
Our Customer Care representatives are available (including representatives who speak Spanish) to support families during this time.
Accommodation Resources in Mathematics for Struggling Learners
Additional Resources for French WWLA
Counting at least to 20

Comparing two numbers

Algorithms

2D shapes

Addition
Reading Language Arts (45 Minutes Daily)

(15 minutes Reading Activities, 20 minutes Reading Independent Reading Activities, 10 Writing)
Create sight word flashcards to review daily.
Review letters and sounds daily. Create alphabet cards to make words.  Write the words down you make and use them in a sentence.
Read a fable and or fairy tale to someone or have one read aloud to you.
If the book is a fictional story, create a poster of the main character. "What did you like about the character? What traits did the character have?  Why was the character important to the story?"
Create a story glove using character, setting, problem, solution and your favorite part.
Make text connections as you read the story. "What does this book remind you of?  What text have you read that is similar to this story?"
Ask yourself, "What were the author's feelings about this character or topic? How do you know?" Share your thinking with someone or write your thoughts down on paper.
Create your own book with words and pictures.
Retell the story using words, pictures, and or actions. Make a recording of yourself retelling the story.
Read an expository/informational text. Think about the topic of the book.  "What do you already know about the topic?  What features did the author use to help?" 
Identify and write down four features the author used in the book. Find another book with the same features to read. 
Create a journal for self-selected writing. Examples may include, Writing about something that you have read and or watched on television, a day at the park, spending time with family, etc.
Students may continue their learning using the suggested English/Spanish Language Arts recommendations below.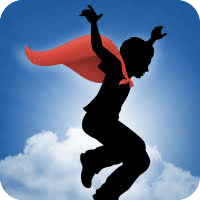 Istation (K-8) - Educators, students, and parents can all extend learning beyond the traditional school day. With Istation Home, students pick up right where they left off at school and can continue on their individualized learning paths at home.  Parent Portal to view a variety of support materials, reports, and activities to help reinforce learning at home.
 www.istation.com/IstationHome (Each student has an individual login.)
You will need the following login information for your student (example: Ben Smith) in order to access Istation Home.
Student's Name: Ben Smith | School/Domain: please use your campus code from this link to access your campus code | Username: First five of the students last name and lunch number (example: smith12345) | Password: lunch number (example: 12345)
The first step is to install Istation on your home computer. This is a quick and easy process. Go to www.istation.com/IstationHome and follow the simple installation instructions.
---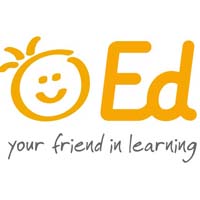 HMH (K-8) - Ed: Your Friend in Learning platform includes digital components that will allow teachers to assign lessons and reading materials to their students.  Students and parents may also use this platform to locate authentic text and activities to support reading development.
Students have online access to iRead this system is set up similar to iStation and allows students to take a quick needs assessment and then students will be assigned foundational lessons at their level of need.
Rapid ID Login Link https://password.aisd.net/arms/p/applications
Accommodation Resources in Reading Language Arts for Struggling Learners
Go on a letter or word scavenger hunt using a book or by exploring around your house.
Write letters in a variety of ways, such as drawing them in the air, or forming them with play-dough.
Use a flashlight to shine on letter flashcards and have your child call out the letter as you shine the light on it. 
Practice using 10 Sets of Printable Alphabet Flashcards - ABC Cards
Additional Resources for English Language Development
Reading 
Phonics
Additional Resources for Spanish Reading Language Arts
Lectoescritura
Fonética
Additional Resources for French WWLA
Alphabet

Days of the week

Rhymes

Goldilocks

Little Brown Bear

Interactive games and printables

Free books in App

Reading
Science (30 Minutes Daily)
Go on walks or ride a bike in your backyard, neighborhood, or community to observe the natural world around you; encourage your child to ask questions.

Maintain a journal and record the weather using appropriate symbols to match the weather conditions including: temperature (hot, cold, cool, warm), wind conditions (calm, breezy, windy), sky conditions (sunny, partly cloudy, cloudy) and precipitation (clear, rain, fog, snow).
Observe, describe, and draw the appearance of the moon each night or morning.
Discuss recognizable patterns in the natural world and among objects in the sky.
Make a list of the basic needs of plants and animals and what living and nonliving things around them they depend on for survival.
Discuss how force, motion, and energy are related and are a part of everyday life such as riding a bike, bouncing a ball, etc.
Identify and compare the parts of plants.
Identify and compare the parts of animals.
Online Resources Available
Access HMH Texas Science Fusion Student Textbook (Read About Science) through Think Central in RapidID on the Arlington ISD website for supplemental reading.
Este recurso también está disponible en español.

Explore NASA Kids Club to find games of various skill levels for children pre-K through grade 4 that support education standards in STEM -- science, technology, engineering and mathematics.
Accommodation Resources in Science for Struggling Learners
Social Studies (30 Minutes Daily)
Go outside and look at the weather for the day. Illustrate the weather you see and complete the sentence stem The weather I see is __, but my favorite kind of weather is ____ because ____.
Go outside and identify natural resources. Go inside and identify man-made resources. Illustrate two pictures for natural resources and man-made resources and label them.
Online Resource Available
Studies Weekly (K-2)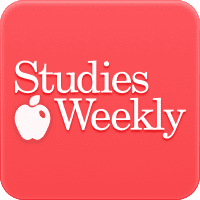 Studies Weekly is a customized, standards-based curriculum founded on deep learning strategies that increase student knowledge, and skills in social studies. Please log in to RapidIdentity using your AISD Student Google Account located on the Arlington ISD website.
Identify physical characteristics of place by logging into Studies Weekly and use the video articles within Week 12: Earth. Students should listen to each of the video articles and the Content Videos on mountains and rivers. Discuss landforms and bodies of water near them and have them draw it and label it.
Accommodation Resources in Social Studies for Struggling Learners
The Weather I See - Have your child use this graphic organizer to track observations of the weather.
Technology Applications (20 - 30 Minutes Daily)
FYI - Resources in this section may require login using your AISD Student Google Account. You may need to log out of any non-AISD accounts first.