Add a header to begin generating the table of contents
Need this page in another language?
Select from the dropdown at the top of this page.
Mathematics (30 Minutes Daily)
Create a 3-digit number and decompose it in 3 different ways.
Create your own addition/ subtraction story and share it with someone at home. (up to 1,000).
Find 2-D shapes at home with a family member (circle, triangle, rectangle, square, rhombus, hexagon).
Find 3-D shapes at home with a family member (cylinder, cone, sphere, cube, rectangular prism, triangular prism).
Find a small collection of coins to count in order to determine the value up to $1.00.
Determine if a number up to 40 is odd and even numbers in the home environment (ex. toys sets of cups, bunches of grapes). Tell why it is an odd or even number.
Create your own math game:
draw pictures of objects on paper or flash cards up to the number 10.
pick two cards, decide whether to add or subtract, and create a number sentence.
create word problems to match the number sentences.
Create equal groups using small household items (macaroni, cookies, toothpicks, cotton balls, etc.)  and use repeated addition to determine the total amount.
Create a daily schedule with times included.
Find examples of graphs (newspapers, magazines, websites, evening news, packaging).
Online Resource Available
Imagine Math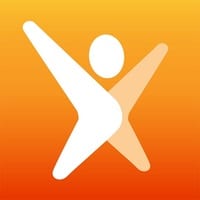 Access Imagine Math through RapidID on the Arlington ISD website.
Los materiales están disponibles para Kindergarten - Segundo grado en español.
An online, supplemental software program for students in pre-K through grade and 2 and grade 3+ that teaches the skills and knowledge essential to future success in mathematics.
Imagine Learning at Home was developed to support students and parents at The website provides resources for parents and educators to access and use Imagine Math at home.
Our Customer Care representatives are available (including representatives who speak Spanish) to support families during this time.
Accommodation Resources in Mathematics for Struggling Learners
Cool Math 4 Kids - Base Ten Blocks. This interactive link provides access to virtual base ten blocks that students can use to model numbers.
Number Cards with Pictures - Cut out and have your child use these printable cards to make number sentences.
Reading Language Arts (45 Minutes Daily)
(15 minutes Reading Activities, 20 minutes Reading Independent Reading Activities, 10 minutes Writing)
Encourage your child to read entertaining books, newspapers, and magazine articles
After reading a fiction book create a story map including characters, setting, problem/plot and solution/resolution. Think about the character's actions, how the characters change throughout the story, their goal and or desire and how the character solved their problem.
Make connections with a book. You can make Think about what you already know related to the book or what the book reminds you of. Share your thinking with someone or write your thoughts down on paper.
Think about the author's purpose for writing the book "What were the author's feelings about this character or topic? How do you know? What was the author's intended purpose?  How do you know? What information did the author want me to gain while reading the text?" Share your thinking with someone or write your thoughts down on paper.
Reflect on a book read or heard, act out the events of the story in sequential order.
Think about the central idea of the informational text. Write down the central idea and the details that support the central idea.
Locate all the text features within the text. Ask yourself, "Why did the author choose to use these text features? How do these features support me in understanding the text?"
Create two additional text features that you would add to the informational text that you read. "Would you add a diagram and or a chart?  Why?"
Journal daily about your daily learning.

What did you enjoy the most about your day?
Why did you enjoy this moment?
What did you learn?
Students may continue their learning using the suggested English/Spanish Language Arts recommendations below.
Istation (K-8)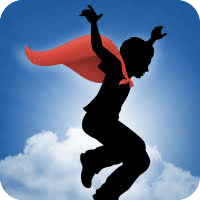 Educators, students, and parents can all extend learning beyond the traditional school day. With Istation Home, students pick up right where they left off at school and can continue on their individualized learning paths at home.  Parent Portal to view a variety of support materials, reports, and activities to help reinforce learning at home.
 www.istation.com/IstationHome (Each student has an individual login.)
You will need the following login information for your student in order to access Istation Home.
(example: Ben Smith)
Student's Name: Ben Smith | School/Domain: please use your campus code from this link to access your campus code | Username: First five of the students last name and lunch number (example: smith12345) | Password: lunch number (example: 12345)
The first step is to install Istation on your home computer. This is a quick and easy process. Go to www.istation.com/IstationHome and follow the simple installation instructions.
---
HMH (K-8) - Ed: Your Friend in Learning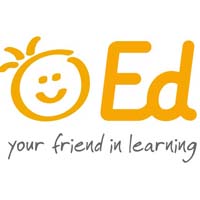 The Ed: Your Friend in Learning platform includes digital components that will allow teachers to assign lessons and reading materials to their students.  Students and parents may also use this platform to locate authentic text and activities to support reading development.
Students have online access to iRead. This system is set up similar to iStation and allows students to take a quick needs assessment and then students will be assigned foundational lessons at their level of need.
Rapid ID Login Link https://password.aisd.net/arms/p/applications
Accommodation Resources in Reading Language Arts for Struggling Learners
Go on a letter or word scavenger hunt using a book or by exploring around your house.
Write letters in a variety of ways, such as drawing them in the air, or forming them with play-dough.
Use a flashlight to shine on letter flashcards and have your child call out the letter as you shine the light on it. 
Practice using 10 Sets of Printable Alphabet Flashcards - ABC Cards
What the video - Author's Purpose Powtoon
Additional Resources for English Language Development
Reading 
Phonics
Additional Resources for Spanish Reading Language Arts
Online Reading in Spanish
Lectoescritura
Fonética
Science (30 Minutes Daily)
Go on walks or ride a bike in your backyard, neighborhood, or community to observe the natural world around you; encourage your child to ask questions.

Maintain a journal and record the weather using appropriate symbols to match the weather conditions including: temperature (hot, cold, cool, warm), wind conditions (calm, breezy, windy), sky conditions (sunny, partly cloudy, cloudy) and precipitation (clear, rain, fog, snow).
Observe, describe, and draw the appearance of the moon each night or morning.
Discuss recognizable patterns in the natural world and among objects in the sky.
Make a list of the basic needs of plants and animals and what living and nonliving things around them they depend on for survival.
Discuss how force, motion, and energy are related and are a part of everyday life such as riding a bike, bouncing a ball, etc.
Identify and compare the parts of plants.
Identify and compare the parts of animals.
Online Resources Available
Accommodation Resources in Science for Struggling Learners
Social Studies (30 Minutes Daily)
Write a fictional story about a historical figure you learned about this year.
Draw a picture of something that happened in the past and something you hope to happen in the future.
Make a historical timeline of someone in your family's life.
Online Resource Available
Studies Weekly (K-2)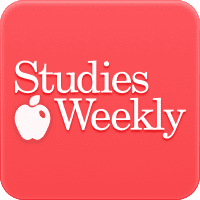 Studies Weekly is a customized, standards-based curriculum founded on deep learning strategies that increase student knowledge, and skills in social studies.
Please log in to RapidIdentity account using your AISD Student Google Account located on the Arlington ISD website.
Log in to Studies Weekly, Week 1. Use the Lesson Plan for Week 1 to guide the lesson. Pick two pages of the student article to focus on each day. Then complete one activity under the Integrated Activities/Assessments section. The student article is available to view under Resources for This Publication 1st Quarter.
Accommodation Resources in Social Studies for Struggling Learners
Blank Timeline - Use this blank timeline to identify activities during the day in the correct sequence.  
Story Map Template - After reading a story, have your child use this support to help them share their understanding of what they read. 
Technology Applications (20 - 30 Minutes Daily)
FYI - Resources in this section may require login using your AISD Student Google Account. You may need to log out of any non-AISD accounts first.