Add a header to begin generating the table of contents
Need this page in another language?
Select from the dropdown at the top of this page.
Mathematics (30 - 45 Minutes Daily)
Have your child identify components of a personal or family budget, then help them determine which budget items are a fixed or varied expense.
Help your child determine a budget and learn about how fixed and variable expenses affect your monthly income using themint.org.
Have your child balance a checkbook using an interactive blank register and by adding and subtracting deposits and withdrawals to find their ending account balance using themint.org.
Using a paper plate or circular lid (for example a Pringle chip lid) have your child describe and name the parts of a circle such as radius, circumference, and diameter.
 Online Resource Available
Imagine Math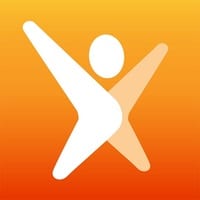 Access Imagine Math through RapidID on the Arlington ISD website.
An online, supplemental software program for students in pre-K through grade and 2 and grade 3+ that teaches the skills and knowledge essential to future success in mathematics.
Imagine Learning at Home was developed to support students and parents at The website provides resources for parents and educators to access and use Imagine Math at home.
Accommodation Resources in Mathematics for Struggling Learners
Expense Organizer - This graphic organizer helps students when preparing a budget and determining fixed or variable expenses.
Reading Language Arts (45 Minutes Daily)
Read your choice of text. As you read, annotate what connections you can make to yourself, other books or texts, and society.
Create questions that you would ask friends about the text before, during and after reading.
Create a plot graphic organizer explaining the importance of the plot in the selection.
Choose a key scene from a book, TV show, or movie. Change the setting or key character traits. Rewrite the scene to reflect how your changes would impact the outcome.
Draw a comic strip or graphic novel page to summarize a story you read or episode of a TV show you watched.
Research a person you consider a role model. Write a letter or create a presentation explaining this person's importance in your life.
Pick a song you love from the radio. Describe how the author uses the lyrics and sound of the music to send you a message or make you feel certain emotions.
Visit the New York Times list of questions/prompts. Choose a question that interests you, read the short article, and answer the questions.
Read poetry and create a poem with seven stanzas.
Find a dramatic literature piece online. Read the drama and write about the elements of dramatic literature.
Compare something you have watched on TV to a text you have read in class this year. List the things the two have in common and the ways in which they are different.
 
Students may continue their learning using the suggested English Language Arts recommendations below.
Istation (K-8)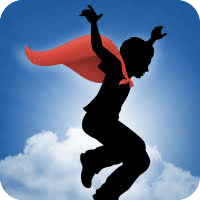 Educators, students, and parents can all extend learning beyond the traditional school day. With Istation Home, students pick up right where they left off at school and can continue on their individualized learning paths at home.  Parent Portal to view a variety of support materials, reports, and activities to help reinforce learning at home.
Istation is accessed through the RapidIdentity application portal.
Record individual student reading on the Reading Log.
---
HMH (K-8) - Ed: Your Friend in Learning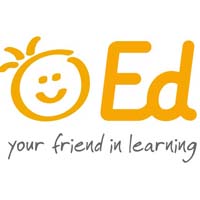 HMH (K-8) - Ed: Your Friend in Learning platform includes digital components that will allow teachers to assign lessons and reading materials to their students.  Students and parents may also use this platform to locate authentic text and activities to support reading development.
Students have online access to iRead this system is set up similar to iStation and allows students to take a quick needs assessment and then students will be assigned foundational lessons at their level of need.
Rapid ID Login Link https://password.aisd.net/arms/p/applications
Accommodation Resources in Reading Language Arts for Struggling Learners
Teen Book Cloud - Explore this online collection of enhanced novels, ebooks, graphic novels, videos, and audiobooks, which offers teens and adults of all reading levels access to an amazing range of content. 

Connections

- Use this Connections Recording Page to capture connections made when reading or listening to text.

Printable Big Start Big End Comic Page - Use this comic strip panel template when creating comic or graphic novel text.
Online Resources for English Language Learners
The following language supports can be utilized across all content areas (ELAR/SLAR, Math, Science, and Social Studies).
Science (30 – 45 Minutes Daily)
Create an infographic representing your position on whether energy drinks (external stimuli) should be regulated for children based on impacts (responses) on the human body and maintaining homeostasis.
Research to find a diagram that shows the flow of energy from the Sun. Describe how energy flows from the Sun through all living systems.
Create a 3D model of both a plant and an animal cell.
Draw a comic strip that shows at least 10 objects undergoing physical or chemical changes.
While eating a meal, explain the physical and chemical changes during digestion and discuss some of the ways your body converts energy, including chemical, thermal and mechanical energy.
Discuss various catastrophic events (hurricanes, floods, tornadoes, earthquakes, volcanoes, wildfires, tsunamis, and droughts). Explain where these events are most likely to occur and the impacts from these events.
Research the types of biomes. Create a Public Service Announcement (PSA) to educate people about a local microbiome in your community.
Online Resources Available
Access HMH Texas Science Fusion Student Textbook (Read About Science) through Think Central in RapidID on the Arlington ISD website for supplemental reading.

Discover Scholastic Learn at Home for day-by-day projects to keep reading, thinking, and growing in cross-curriculum journeys.
Accommodation Resources in Science for Struggling Learners
Social Studies (45 Minutes Daily)
Draw a comic strip about a historical event that you have learned about this year.
Make a list of five important historical figures that you have learned about this year. Add a summary about something important that each person did. If you need to research them, find multiple reliable sources online to confirm that your research is accurate.
Think of an important historical document that you have learned about this year. Make a poster about the document, explaining why it was important and what it accomplished. Find a one-sentence excerpt from the document and include it on the poster, with an explanation in your own words of what the excerpt means.
Find a political cartoon about a current event. Analyze it and explain the point of view of the cartoon. Then, create your own political cartoon about an event, current or past that you learned about.
Create a cause and effect chart to explain the causes of a historical event.
Create a cause and effect chart to explain the effects of a historical event.
Create a timeline of a major event in history's past. Include events, dates, explanations, and an illustration to represent it.
Accommodation Resources in Social Studies for Struggling Learners
Cause and Effect Foldable - This foldable activity will help organize cause and effect information.
Cause and Effect Graphic Organizer - This resource is a graphic organizer to demonstrate knowledge of cause and effect.
Timeline - Timeline allows students to create a graphical representation of an event or process by displaying items sequentially along a line. Timelines can be organized by time of day, date, or event, and the tool allows users to create a label with short or long descriptive text. Adding an image for each label makes a timeline more visually appealing.
Technology Applications (20 - 30 Minutes Daily)
FYI - Resources in this section may require login using your AISD Student Google Account. You may need to log out of any non-AISD accounts first.