2020 Graduation Ceremonies
Parents and Guardians of the Class of 2020:
Our first of seven high school graduations starts Friday afternoon, and I am so excited to be able to celebrate our Class of 2020 at AT&T Stadium with you all. I want to remind you that you can find parking and entrance maps, safety protocol information, frequently asked questions and more below. 
I'd like to give you a few updates and reminders:
Please verify that you have access to your graduation tickets on the SeatGeek app as soon as possible. If you do not, please contact the graduation coordinator from your campus immediately as they will be busy on graduation day and may not be able to resend your tickets to you.

There has been a change and I want to make you aware that the graduation ceremonies will not be shown live on the screens outside AT&T Stadium. We had previously communicated that there would be an opportunity to watch the graduation ceremony from the parking lots, but the Dallas Cowboys have told us that is no longer the case.

We are live streaming each graduation ceremony, and you can find the links to start watching below.

It is a long distance from the parking lot at AT&T Stadium to your seats for both attendees and graduates, so please keep that in mind when choosing footwear.

It is going to be a hot weekend with temperatures in the high 90s – and remember this is an outdoor graduation, so the roof will be open at AT&T Stadium – so please bring your own water and remember to stay hydrated.

There will be limited concession stands open inside AT&T Stadium where you can purchase water.

Doors open 90 minutes before graduation begins. Please be patient as we ensure the safety of all of our attendees and complete safety protocols while practicing social distancing as you enter. Graduates will need to arrive 90 minutes early, and please give yourself ample time to enter before the ceremony starts.
Again, thank you so much for your support of our district and especially our Class of 2020 graduates. We are so proud of their perseverance and how they've represented the Arlington ISD and their school so well. I look forward to seeing you this weekend!
Sincerely,
Dr. Marcelo Cavazos, Superintendent
REQUIRED SAFETY PROTOCOLS:
In compliance with Texas Education Agency (TEA) guidelines, all graduating seniors, faculty, administrators and any other Arlington ISD staff members students and guests entering AT&T Stadium for graduation ceremonies will be screened for COVID-19 symptoms before entering the venue including a non-contact temperature check.
Those showing any of the below-listed symptoms will be denied access to the venue.
We ask graduating seniors and families who show any of these signs or symptoms to avoid going to the stadium for graduation:
Cough

Muscle pain

Headache

Sore throat

Loss of taste or smell

Diarrhea

Shortness of breath or difficulty breathing

Chills

Repeated shaking with chills

Feeling feverish or having a measured temperature greater than or equal to 100.0 degrees Fahrenheit

Known close contact with a person who is lab-confirmed to have COVID-19 if exposure to the active confirmed case occurred within the last 14 days.
All graduating seniors, faculty, administrators and any other Arlington ISD staff members will be required to answer a health questionnaire and undergo a digital non-contact temperature check. When students are sent the requested e-tickets, they will be required to acknowledge that in order to enter the stadium for graduation they must meet the screening requirements. Social distancing of at least six feet between persons not in the same households will be required at all times.
Each graduate will receive five tickets. All tickets to the ceremony will be dispersed electronically through the graduate's home campus. Any questions regarding tickets should be sent to your graduate's high school campus.
The Texas Education Agency requires seating to be arranged in a manner that ensures social distancing at graduations. To do so, Arlington ISD and AT&T Stadium have adopted the following measures:
Campuses will digitally disperse up to five assigned seating tickets to each graduate using the Seat Geek app. If digital tickets are problematic for a family, graduates should confer with their campus graduation coordinator to make alternate arrangements.
Tickets may not be transferred to another graduate.
Each ticket has a unique code and may only be used by one person; any attempts to distribute the ticket to more than one person will result in non-admittance of guests.
Yes, we advise and remind students of the following:
Graduates must remain seated at all times unless directed to stand.
Students must comply with regular school rules regarding electronics, including cell phones and cameras.
Male students are required to wear dress shirts and neckties. Female students are to wear blouses, dresses, skirts, or pants that comply with the AISD dress code. The principal is authorized to state standards for dress and behavior both before and during the ceremony, and to respond as needed.
Conduct judged by the principal as being disruptive to the graduation ceremony will be addressed accordingly (e.g., removal from the event and/or withholding of the diploma pending a parent conference).
Possession or use of the following items by students and/or guests during the ceremony is not permitted: air horns, clappers, Frisbees, electronic noise or light-emitting devices, inflatable toys, balloons, whistles and footballs, or similar objects.  This is a representative list.  Any item or behavior of similar distraction will not be permitted.
The Arlington ISD will live stream each graduation on our YouTube channel so it can be viewed around the world. A link will be posted at www.aisd.net before each school's graduation. Once the live streams are done, we will have the recording of each graduation ceremony available to view on our YouTube channel at www.youtube.com/arlingtonisd.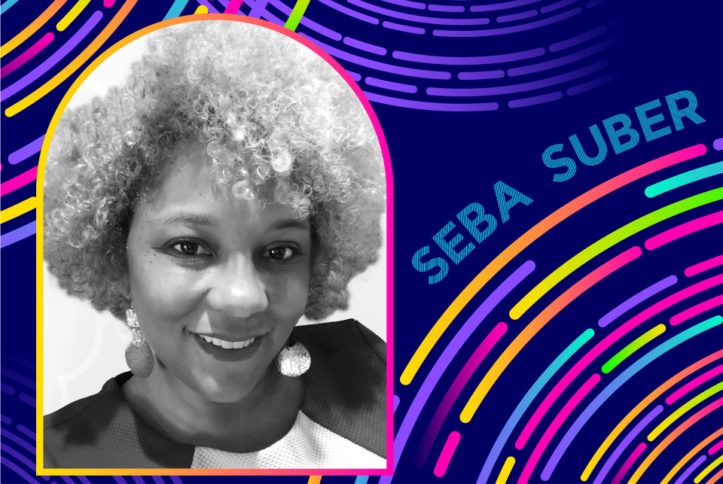 Arlington ISD Alumni Seba Suber Continues to be a Voice for Black Lives Matter Seba Suber has been very busy the last couple of months. That's what happens when you're the CEO of the Houston…
Read More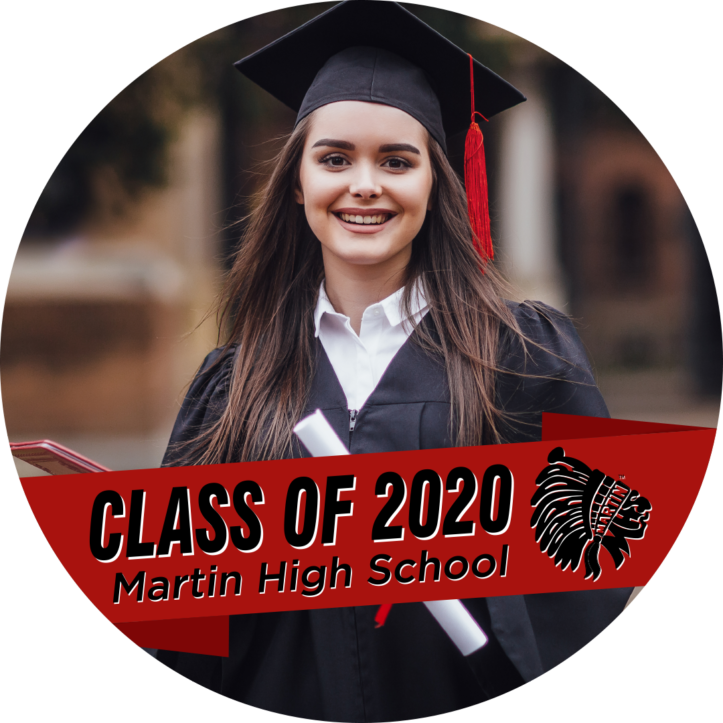 Wave your Class of 2020 school flag high by uploading a Facebook frame to your profile picture today!
1. Go to your profile on the Facebook app.
2. Tap on your profile picture.
3. Then select "Add Frame".
4. In the search bar at the top, type in your school's name or acronym.
5. Select the frame of your choice.
HASHTAGS FOR GRADUATION
In your posts from now through graduation use the hashtags #ArlingtonISD and #ClassOf2020 with your school's hashtag:
#LionPride, #ColtsFamily, #PositiveBowie, #VFND, #WarriorNation, #SamFam, #SeguinNation
FOLLOW ARLINGTON ISD ON SOCIAL MEDIA