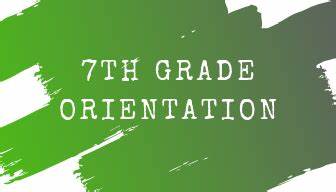 Workman Junior High School would like to welcome all 7th-grade students and parents to our 7th Grade Orientation. We have two different sessions you may attend on Monday, August 1st. One will be from 10 am to 11:30 am, and the other will occur from 5:30 pm to 7 pm. (You do not need to attend both). Students must be accompanied by a parent or adult to attend. Again, this is for 7th-grade students only!
During the orientation, you can meet the administration, tour the campus & ask any questions you may have. In addition, a snack will be provided, and finally, you will have an opportunity to win a gift card. We can't wait to see you. Please complete the registration form, so we know you are planning to attend.
Workman Junior High School quisiera dar la bienvenida a todos los estudiantes y padres de 7º grado a nuestra Orientación de 7º grado. Tenemos dos sesiones diferentes a las que puede asistir el lunes 1 de agosto. Uno será de 10 am a 11:30 am, y el otro ocurrirá de 5:30 pm a 7 pm. (No es necesario asistir a ambos). Los estudiantes deben estar acompañados por un padre o un adulto para asistir. Nuevamente, ¡esto es solo para estudiantes de séptimo grado!
Durante la orientación, puede conocer a la administración, recorrer el campus y hacer cualquier pregunta que pueda tener. Además, se brindará un refrigerio y, finalmente, tendrá la oportunidad de ganar una tarjeta de regalo. No podemos esperar a verte. Complete el formulario de registro para que sepamos que planea asistir.
7th-grade orientation with QR code