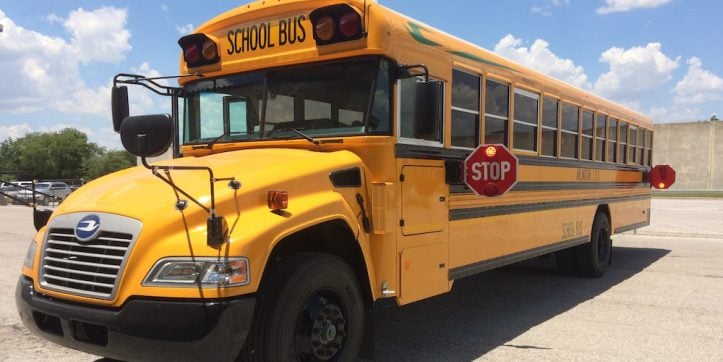 The AISD transportation department has received 23 new buses this year, paid for by the 2014 Bond program.
The 23 buses, 10 propane and 13 diesel, represent Phase II of the Bond program for transportation. In Phase I, the district received 36 new buses and will order 46 more over the next three years of the bond's implementation.
"All 23 of the buses are Blue Birds," said AISD Transportation Manager Eric Cooper, "which are ergonomically designed and more comfortable for the driver. The buses also have an elaborate display for our service technicians to provide quality maintenance. Additional insulation in the engine compartment helps make these buses quieter than before, making it easier to hear the children.
"Blue Birds also boast that they are best-in-class for turning radius and provide superior maneuverability in and around traffic."
The buses were incorporated into service in January and February. Nineteen are full-size buses for regular education, and four are smaller for special education.
"The lucky drivers that receive the new buses are very happy with the performance, and the students are excited about them too," Cooper said. "Hopefully we can keep the new bus smell for a while!"