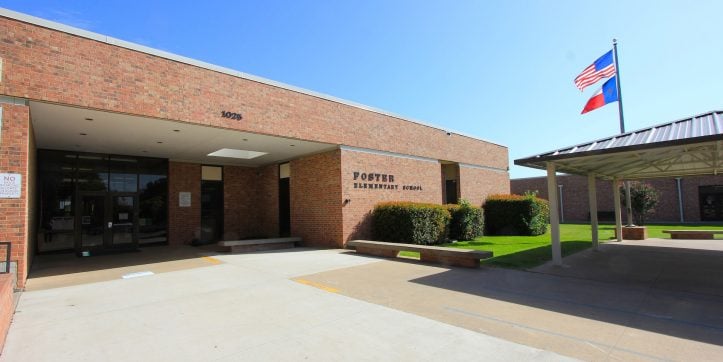 Oct. 21, 2016 - The 2014 Bond program includes PA system upgrades for all AISD campuses.
At the outset of the bond program, the AISD technology department developed districtwide PA system standards and has now begun implementing the new standards at all AISD campuses. About 50 schools require a complete PA system replacement.
All schools are getting a Telecenter U (TCU), a web-based solution that brings what had been separate communications systems – like the bell, PA and emergency systems – into one unified system. The TCU makes the bells and PAs much easier to manage.
"It can basically run the PA system from any telephone," said Lance McCutchen, AISD director of network services.
A special microphone in the office is no longer needed for announcements. PAs can be recorded and scheduled from any phone, device or computer.
For the schools getting a complete PA system replacement, the TCU also gives much more control over the bell system. Previously, all the bells rang at the same time. With the TCU however, bell schedules can be easily changed. Ring times can be adjusted, and bells in individual classrooms can be turned on and off at any time.
This function not only offers increased control and flexibility in the bell system, it also saves a lot of time and effort. Glen Reed, AISD network services manager, leads the department heading up the PA system upgrades and said that before the new system, "if a school didn't want a certain bell to ring, my guys would have to run out and disconnect the speaker."
In addition to greater control over the bells, the new system also allows schools to use any number of different bell sounds, tones or even music in place of the traditional bell sound.
The system upgrades include the addition of new speakers at most campuses, including outside the buildings. At four campuses, all the existing speakers will be replaced as well.
The technology department completed 26 campuses by the beginning of the 2016-2017 school year and has 12 more schools scheduled to be done during the school year. All campuses will be finished by the end of the bond program in 2019.