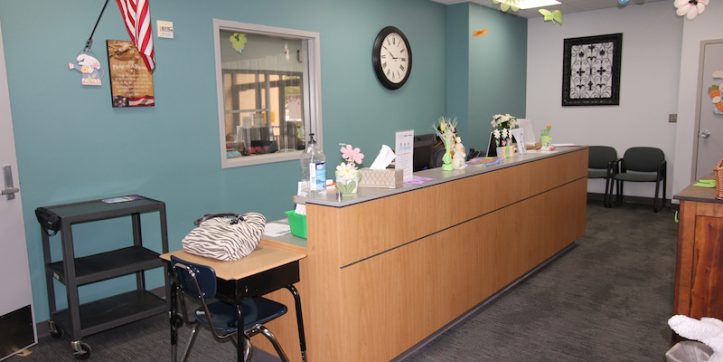 April 3, 2017 – Bond-funded construction at Farrell Elementary concluded last week. The construction trailer was moved off site and the renovated spaces are now all open.
Renovated rooms include the strings room, computer lab, a classroom adjacent to the clinic and the entire K-pod building. The science rooms were also renovated and converted into STEM labs. At the front entrance, a new security vestibule was constructed. This involved switching the clinic and office and renovating both.
A number of other life-cycle and deficiency upgrades were also made, including, among other tasks, electrical improvements like adding additional plugs in each classroom. Parking lot repairs, ADA accessibility improvements and site upgrades were also completed.