Bid date for renovation work at Corey Academy set for Sept. 24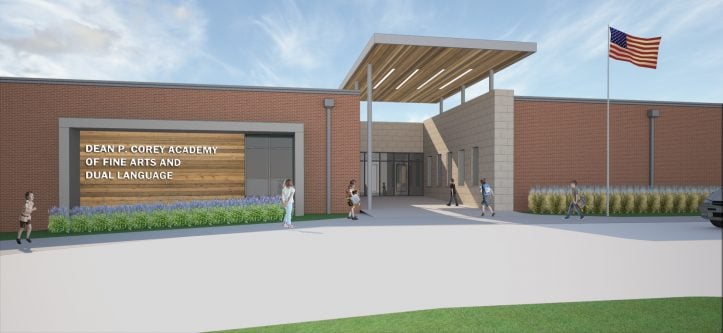 Bids and questions must be submitted to the project construction manager, Pogue Construction.
DEAN P. COREY ACADEMY OF FINE ARTS & DUAL LANGUAGE
PROJECT LOCATION
5200 Kelly Elliott Rd. Arlington, TX, 76017
ARCHITECT
Stantec
BID DUE DATE
Bids are due by 2 p.m. on Sept. 24.Questions are due by Sept. 18, and the final addendum will be issued on Sept. 21.
All bids received after this time will not be accepted.
BIDDING
Bids shall be on a lump sum basis and include with them the appropriate bid packages and proposal forms. For all bid packages, electronic drawings and specifications are available via login at ISQFT or for free by visiting our website at www.pogueconstruction.com.
Pogue Construction reserves the right to reject any or all proposals, to waive technicalities, to advertise for new proposals, or proceed to do the work by other means when in the best interests of Arlington ISD and Pogue Construction. No bidder may withdraw its Proposal within ninety (90) calendar days after the actual date of the opening thereof.
Bids will be received either by mail or email at 1512 Bray Central Drive, Suite 300 in McKinney, TX 75069 or at bid@pogueconstruction.com, until the date and time shown above. A scope of work and bid proposal form is required with each bid and can be found in the Pogue Bid Manual.
PREBID SITE MEETING
To be held on Wednesday, Sept. 9, 2015, 4:00 p.m., at Corey Elementary School. Attendance at the prebid is highly recommended.