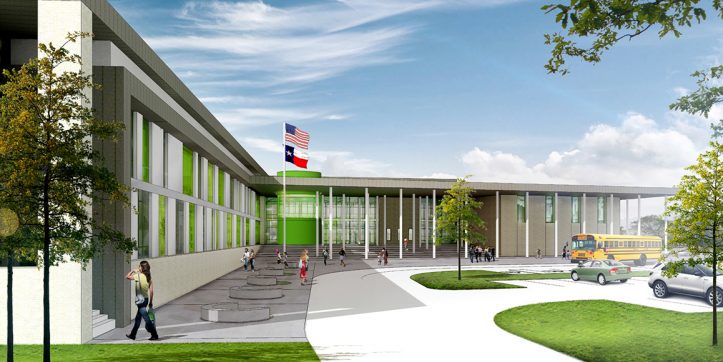 Feb. 19, 2016 - The AISD Board of Trustees announced its selection of principals for the future McNutt and Peach Elementary Schools at its Feb. 18 Board meeting. The two schools are currently under construction and will open for the 2016-2017 school year. Both schools are funded by the 2014 Bond program.
Jackeline Orsini was named principal of McNutt Elementary, located at Center Street and Volunteer Street in Arlington. Orsini was the principal at Crouch Elementary from 2013 to 2015. Prior to that, she was an assistant principal at Seguin Elementary in the Grand Prairie ISD from 2010 to 2013. Orsini was a bilingual teacher at Schulze Elementary in the Irving ISD from 2009 to 2010 and also at Austin Elementary in the GPISD from 2007 to 2009. Orsini worked in the private sector in the sales and training fields in San Juan, Puerto Rico, from 1998 to 2006. She has a bachelor's degree from Puerto Rico University and a master's degree from Turabo University.
Stephanie Lee was named principal of Peach Elementary, located on Baird Farm Road in Arlington. Lee has been the principal at Roark Elementary since 2014. Prior to that, she worked her entire education career with the Irving ISD. From 2000 to 2006, she taught at Britain Elementary in self-contained special education, third grade and fourth grade. Lee was an assistant principal at Townsell Elementary from 2006 to 2009. She was then a principal at Clifton Early Childhood School (2009-2011) and Lively Elementary (2011-2014). Lee has a bachelor's degree from East Texas State University and a master's degree from Texas Woman's University.