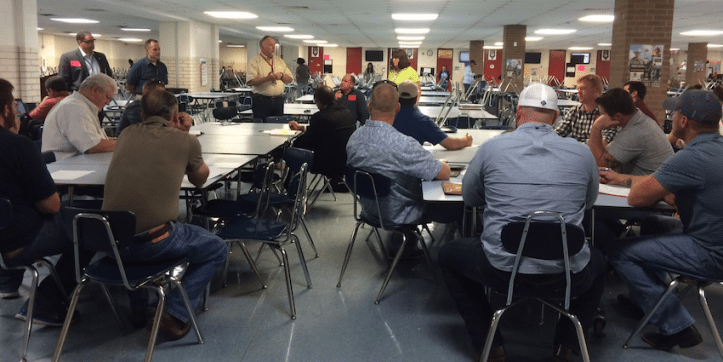 Oct. 20, 2016 - Pogue Construction, along with Huckabee Architects and the AISD, hosted a pre-bid meeting in the cafeteria at Sam Huston High School for upcoming bond-funded construction at the school.
The project is extensive as it includes an addition that will house a ninth-grade center and a new kitchen and dining area. The current cafeteria will be converted into classroom space. The scope also calls for renovations in parts of the existing building, along with life-cycle and deficiency upgrades throughout.
The work will be done in phases to avoid interrupting school and to complete the project in a timely manner. The addition of the ninth-grade center and kitchen/dining are scheduled to be ready for the start of school in August 2017. The rest of the project will wrap up in early 2018.
Bids are due Wednesday, Nov. 2, 2016, at 2 p.m. All bids received after this time will not be accepted.
Please submit all bids to the following email address: bid@pogueconstruction.com.
All bid packages, electronic drawings and specifications are available via login at iSqFt.
For questions, contact Kevin Hollenbeck at bid@pogueconstruction.com.