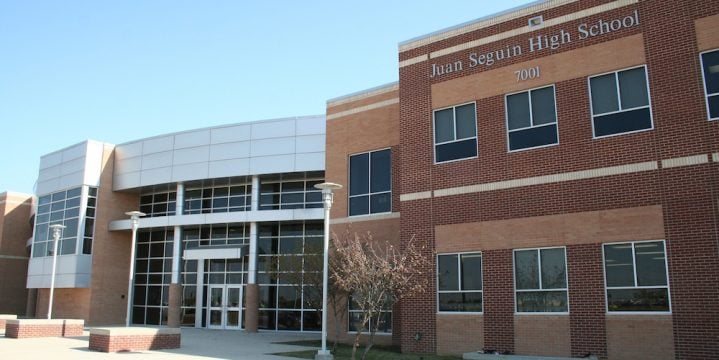 Pogue Construction will receive bids for bond-funded construction at Arlington ISD's Seguin High School until Thursday, June 8, 2017, at 2 p.m.
About this project
Seguin High School is adding an approximately 26,717 square-foot two-story Special Education and mixed-use classroom addition. There will also be associated site work and renovation throughout the existing 309,253 square-foot campus.
Bids
Bids are due Thursday, June 8, at 2 p.m. All bids received after this time will not be accepted.
Please submit all bids to the following email address: bid@pogueconstruction.com.
Drawings and questions
All bid packages, electronic drawings and specifications are available via login at iSqFt.
For questions, contact Kevin Hollenbeck at bid@pogueconstruction.com.