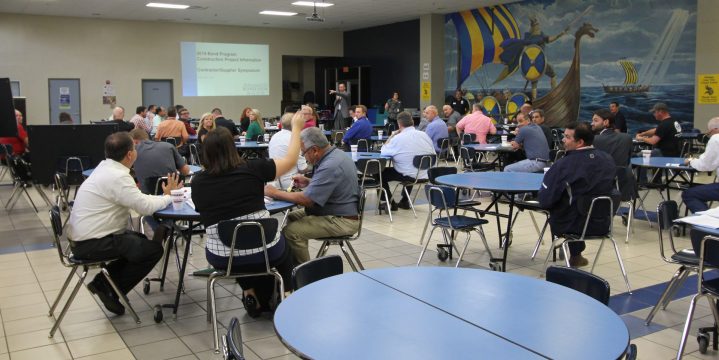 Aug. 2, 2017 - The AISD hosted a General Contractor Symposium today at Lamar High School to give general contractors the chance to learn about upcoming bid opportunities. The AISD has a number of bond-funded projects nearing the bid stage. The architects already selected to design these projects were on hand to answer any questions from prospective contractors.
See the handout from today's event highlighting the projects that will bid soon.
All the projects are part of the 2014 Bond Program, a $663.1 million bond package being implemented in five phases. Projects bidding soon are from Phases 2 and 3.
For more information about bidding, please visit the bond bid page.