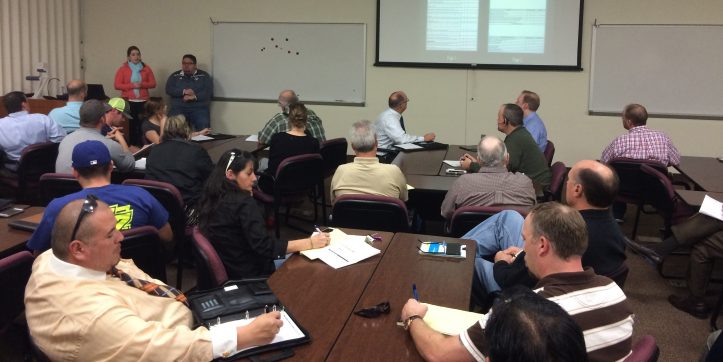 Dec. 8, 2015 - Balfour Beatty Construction hosted a pre-bid meeting yesterday for the construction of the Arlington ISD's future Career and Technical Center. The 169,800 square foot facility is designed by VLK Architects and funded by the 2014 Bond package.
Kelly Johnson, of Balfour Beatty, gave instructions and requirements for submitting proposals and reviewed the new building's site layout. Bid proposals are due Dec. 17, 2015, by 2 p.m.
For more information about bidding, please click here.