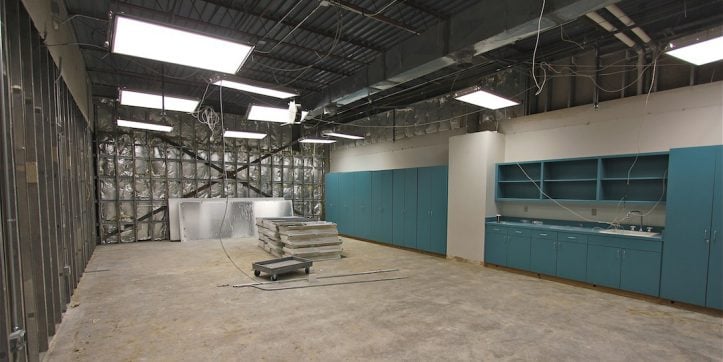 Jan. 10, 2017 - Bond-funded construction started at Dunn Elementary over the recent winter break. The first tasks included demolition for the STEM labs and strings room and preparations to begin roof work.
The scope of work at Dunn includes significant renovations that will improve the music room and provide a strings room, two STEM labs and a front-entrance security vestibule. 
A number of other life-cycle and deficiency upgrades will be made throughout the school year and summer, including, among other things, improvements to ADA accessibility, technology infrastructure and mechanical systems. In addition, a parking lot will be added at the east end of the building, improvements will be made to the current parking lots, and the roof will be replaced.
Visit Dunn's bond website and see photos of the construction.