Marlene Roddy
STEM Academy Principal
Email:  mroddy@aisd.net
Phone: 682-867-8600
Robin Griffith Yates
STEM Academy Assistant Principal
Email: rgriffit@aisd.net
Phone: 682-867-8600
Sara Stringer
STEM Academy Counselor (A-L)
Email:  sstringe@aisd.net
Phone: 682-867-8600
Marianne Varner
STEM Academy Coordinator
Email: mvarner@aisd.net
Phone: 682-867-8600
Jason Forsythe
STEM Academy Coordinator
Email: jforsyth@aisd.net
Phone: 682-867-8600
Stephanie Vreeland
STEM Academy Counselor (M-Z)
Email:  svreelan@aisd.net
Phone: 682-867-8600
STEM Academy Principal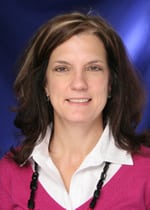 Mrs. Marlene Roddy is the principal of Martin High School. She has been in education for 38 years, 18 years as a classroom teacher and 20 years as a building administrator. She previously taught six years at Martin and was an assistant principal at Boles Junior High for one and a half years before returning to Martin. Prior to becoming principal, she served fourteen years as an assistant principal at Martin.
Her hometown is Fort Worth, Texas, where she attended Arlington Heights High School. She completed her master's degree in education from Austin College in Sherman, Texas. Currently, she and her husband live in Arlington. Both of her children graduated from Martin. Her son, Brandon, presently resides in Houston, and her daughter, Rosie, resides in Austin. Her interests away from school include running, reading, gardening; and cooking when she has the time. They have two dogs, Charlie and Hera.
Mrs. Roddy enjoys going to extra curricular activities and is an ardent supporter of all the programs at Martin High School.  She is devoted to serving the students and staff of MHS and is looking forward to adding the STEM Academy students to the Martin family.