About the AISD STEM Academy
The AISD STEM Academy debuted at Martin High School during the fall of 2015.  The Academy was designed by teachers in partnership with the University of Texas at Arlington.  Our mission is to prepare students to successfully enter into STEM college majors and careers through relevant, innovative and rigorous learning experiences at the high school and college level. Students earn credits along four pathways - engineering, biology/biomedical science, computer science and math/science.  Students in the STEM Academy will have a chance to complete a number of first and second year STEM college courses at the University of Texas at Arlington prior to high school graduation. Students are also able to advance their STEM education outside the classroom with opportunities such as internships, mentorships, job shadowing, community service, enrichment programs and summer learning opportunities.
For more information, watch the student created video below.
The STEM Academy Application is OPEN!!
To apply for the AISD STEM Academy at Martin High School, please visit https://www.aisd.net/martin-high-school/stem-academy-at-martin-high-school/
For detailed instructions on how to fill out a STEM Academy Application, click HERE.
STEM Teacher of the Month
Congratulations to Mr. Ogg for being nominated by students for the STEM Academy Teacher of the Month for October.  Mr. Ogg teaches Advanced Geometry.  He is also a Martin Solar Car Sponsor and an expert on NASA's Saturn V Rocket.  Thank you for everything you do Mr. Ogg!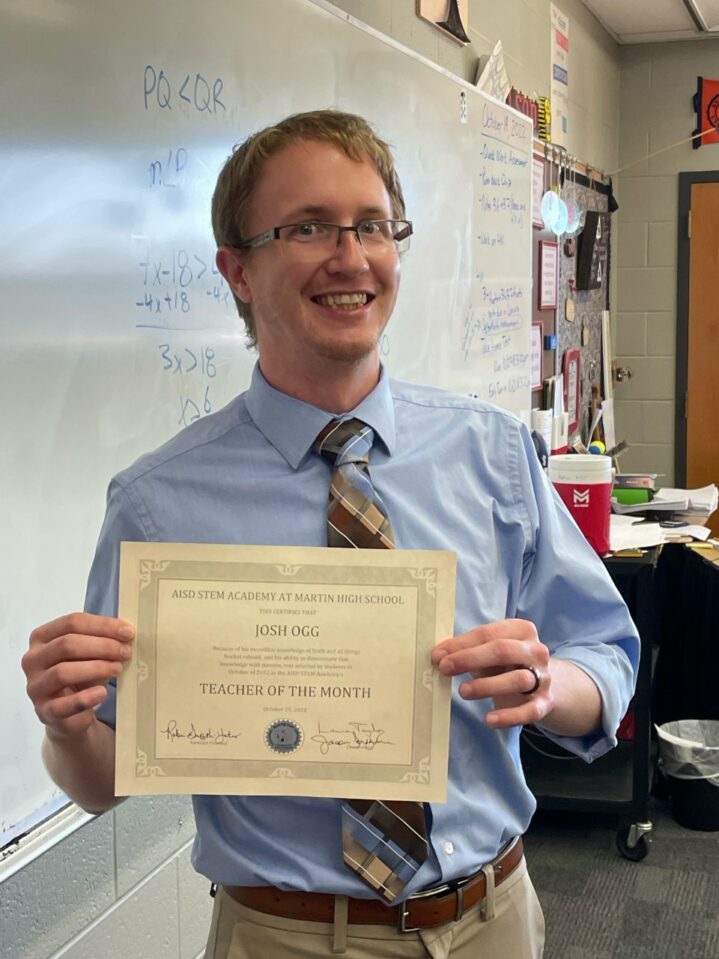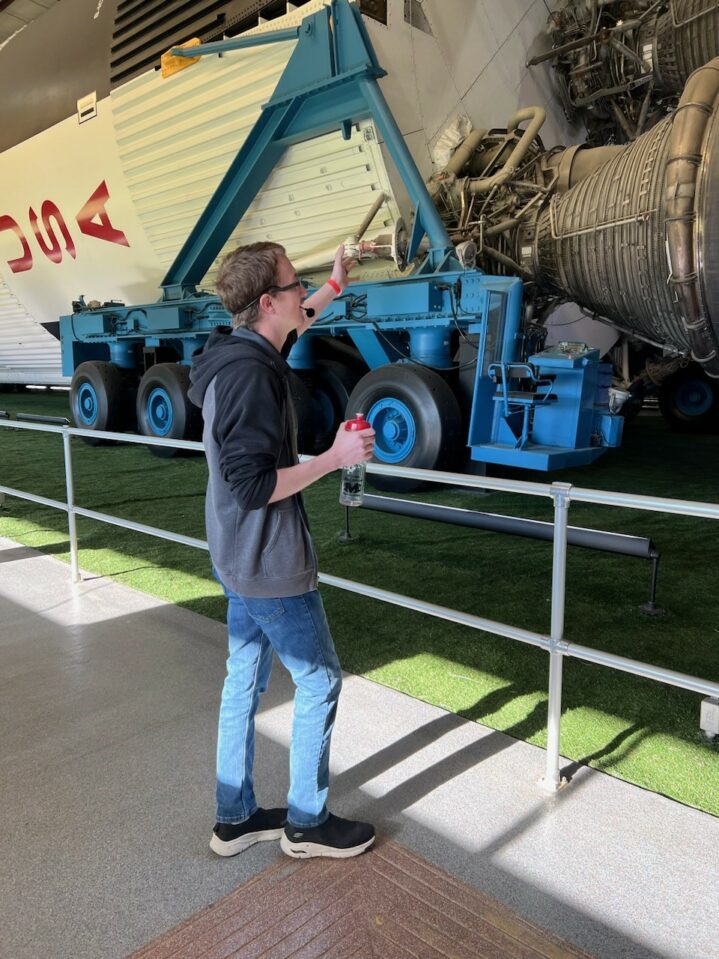 AISD STEM Academy Information Meetings
As we approach the AISD Specialized Programs Application Window for the 2023-2024, the information meetings for the STEM Academy are as follows:
Explore AISD- October 25, 2022 from 6:30pm-7:30pm at the Dan Dipert Career and Technology Center
Parent Information Meeting #1- November 10, 2022 from 6:30pm-8:00pm in the Martin Auditorium
Parent Information Meeting #2- January 5, 2023 from 6:30pm-8:00pm in the Martin Auditorium
*You only need to attend one parent information meeting.  The same information will be covered on November 10th and January 5th.
To apply for the AISD STEM Academy at Martin High School, please visit https://www.aisd.net/martin-high-school/stem-academy-at-martin-high-school/
Application Window: October 25, 2022- January 18, 2023
Application Reading: February 1, 2023
Invite for Interview: February 8, 2023
Interviews: February 21-22, 2023
Acceptance Invitations Sent: March 1, 2023
Final Decision Due: March 8, 2023 by 5:00 pm