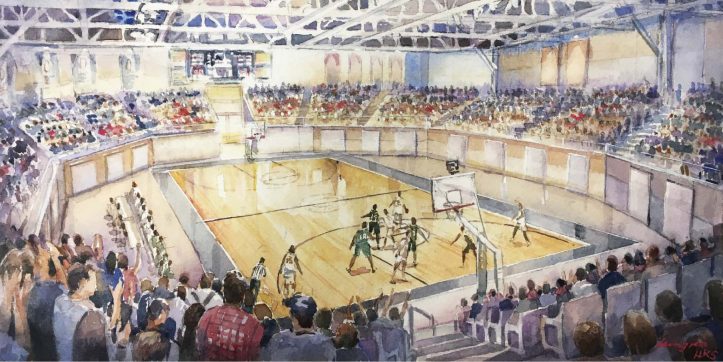 July 9, 2018 - The Arlington ISD and HKS Architects hosted a pre-proposal information meeting today for general contractors interested in bidding on the upcoming construction of a new AISD Fine Arts Center and Athletics Complex.
See the bid documents: CSP 19-10.
Kelly Horn, AISD executive director of plant services, and Tammy Craig, AISD director of purchasing, reviewed instructions for bidding and the district's process for reviewing and scoring bids. Then architects from HKS presented the plans for the two buildings, and consultants for the job, including civil engineering, landscaping, structural, roofing, electrical, HVAC, pools, and technology, highlighted their components.
Learn more about the Fine Arts Center and Athletics Complex.
The schedule for bidding on these projects is:
July 11 - Issue first addendum
July 17, 4 p.m. - Last day for questions (Questions should be submitted in writing to Tammy Craig.)
July 23 - Issue final addendum if necessary
July 26, 2 p.m. - Bids due at the AISD Admin Building