The Center For Visual and Performing Arts (CVPA) is the centerpiece for Arlington ISD arts programs. Opening in the fall of 2020, this venue is a comprehensive fine arts facility designed for the purpose of showcasing our amazing student performers and artists. Unlike many standalone performance spaces, this facility also features fully functioning classroom spaces for advanced art, dance, and music courses the CVPA School. Every aspect of our venue and event spaces are state-of-the-art, offering visual and performance experiences that are truly remarkable.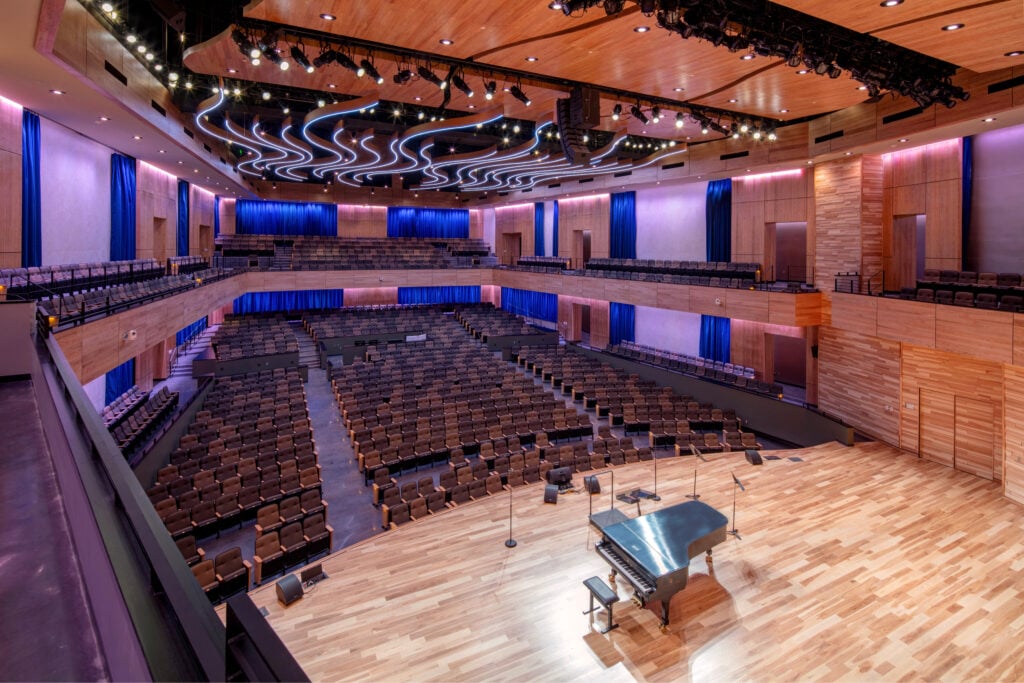 Robert G. Copeland Concert Hall
Named in honor of an Arlington ISD Fine Arts legend, the Robert G. Copeland Hall is a state-of-the-art 1250 seat venue that offers a world-class environment for both performers and audience members alike. With off-site HVAC systems, first-rate acoustic treatments, and no proscenium, Copeland Hall rivals other concert halls across the nation. Also, through a special partnership with Steinway, the CVPA will be one of the only facilities nationally to feature a Spirio piano.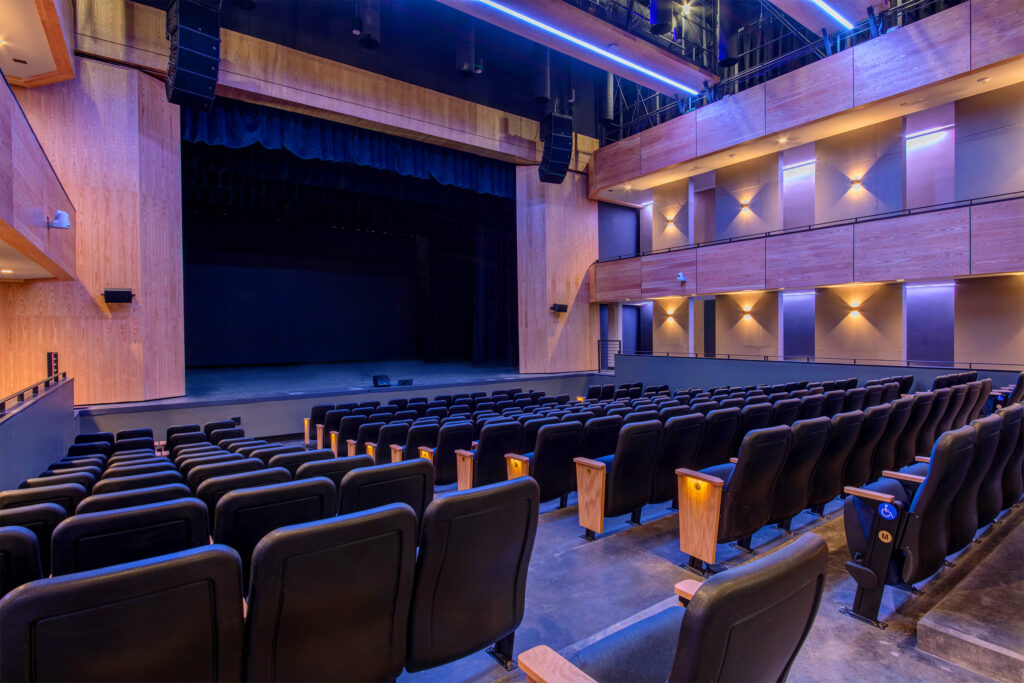 The CVPA Theater
The 400-seat theater at the CVPA features a first-class stage for both district and professional productions. Our space also meets UIL One-Act Play (OAP) specifications. The CVPA Theater is a one-of-a-kind gem in the theater world!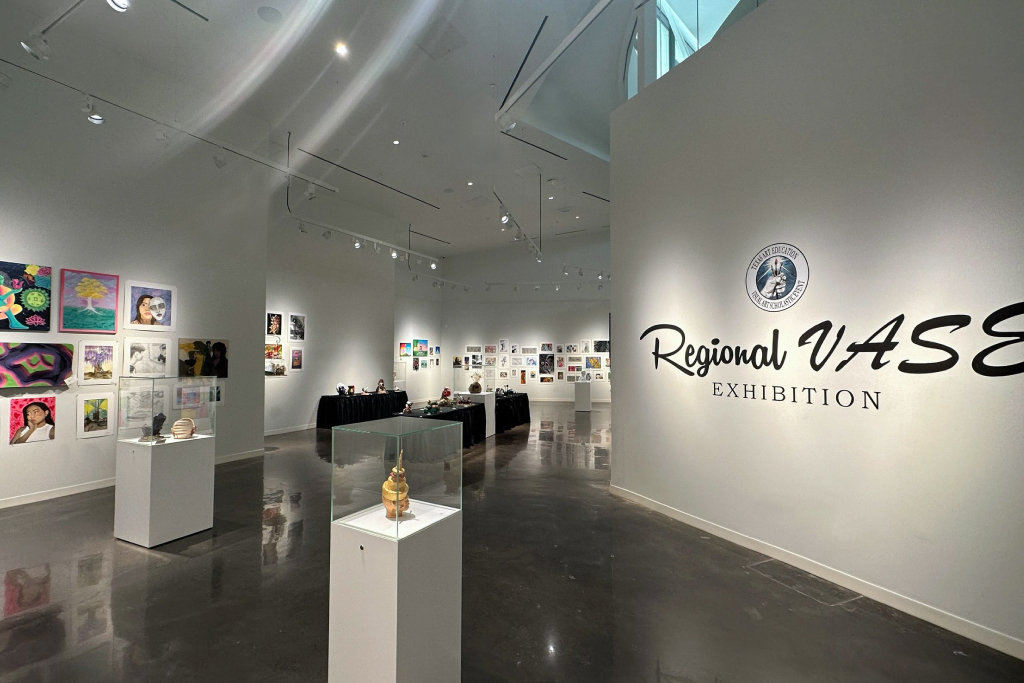 The CVPA Art Gallery
The CVPA features a formal visual art gallery, which has been expressly designed as a separately controlled gallery with custom lighting, as well as indirect natural lighting. In this unique space, not only will student art shows occur, but rental opportunities for external shows and formal art exhibitions will be available.
PLAN YOUR VISIT
We have questions, we have the answers! Browse our list of Frequently Asked Questions as you prepare for your next event to the Center for Visual and Performing Arts.