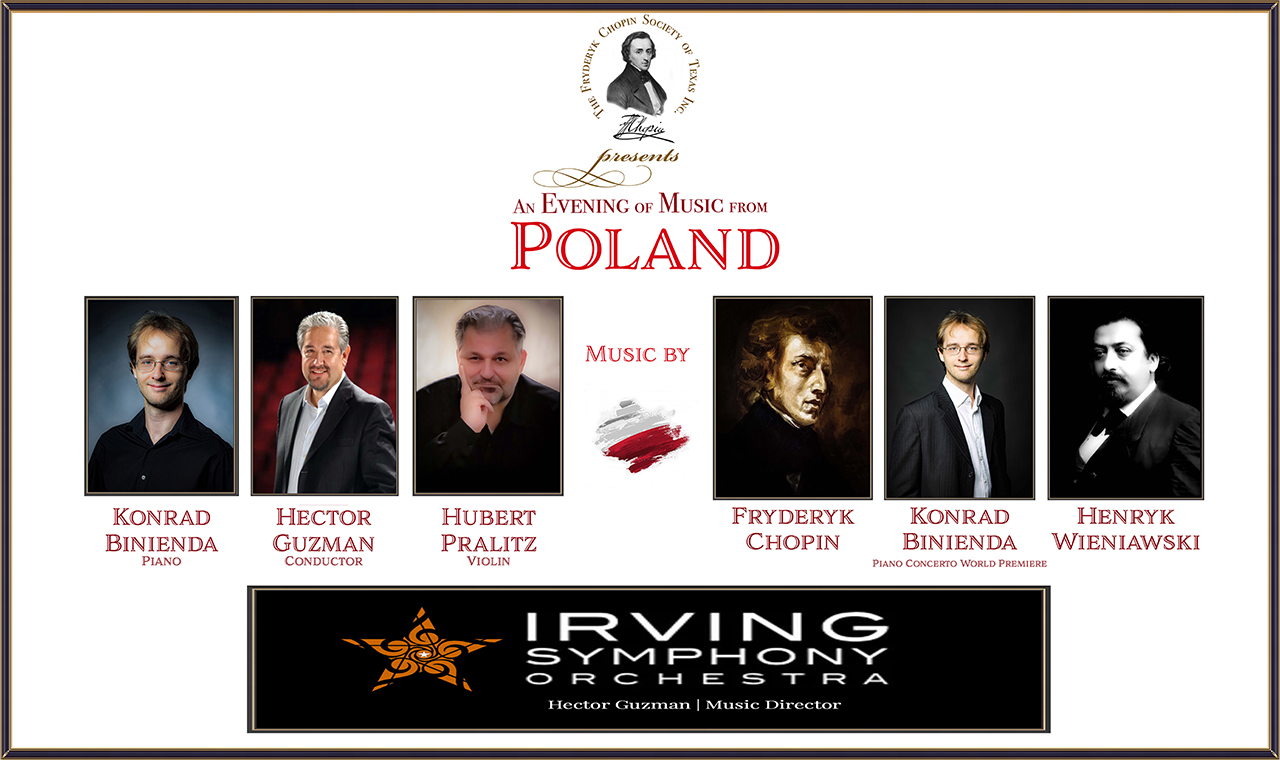 FEATURED EVENT
AN EVENING OF MUSIC FROM POLAND - MAY 27
On May 27 at 7:00pm, the Fryderyk Chopin Society of Texas presents a dazzling performance dedicated to music from Poland! Included will be the works of three composers: Allegro de Concert by Fryderyk Chopin with orchestration by Konrad Binienda; Legende and Polonaise by Henryk Wieniawski; and Piano Concerto in E minor by Konrad Binienda. Featured artists for this concert will include Konrad Binienda (piano) and Hubert Pralitz (violin), accompanied by Irving Symphony Orchestra under the direction of Maestro Hector Guzman. 

For ticketing questions, our Box Office can be reached at 682-867-9726.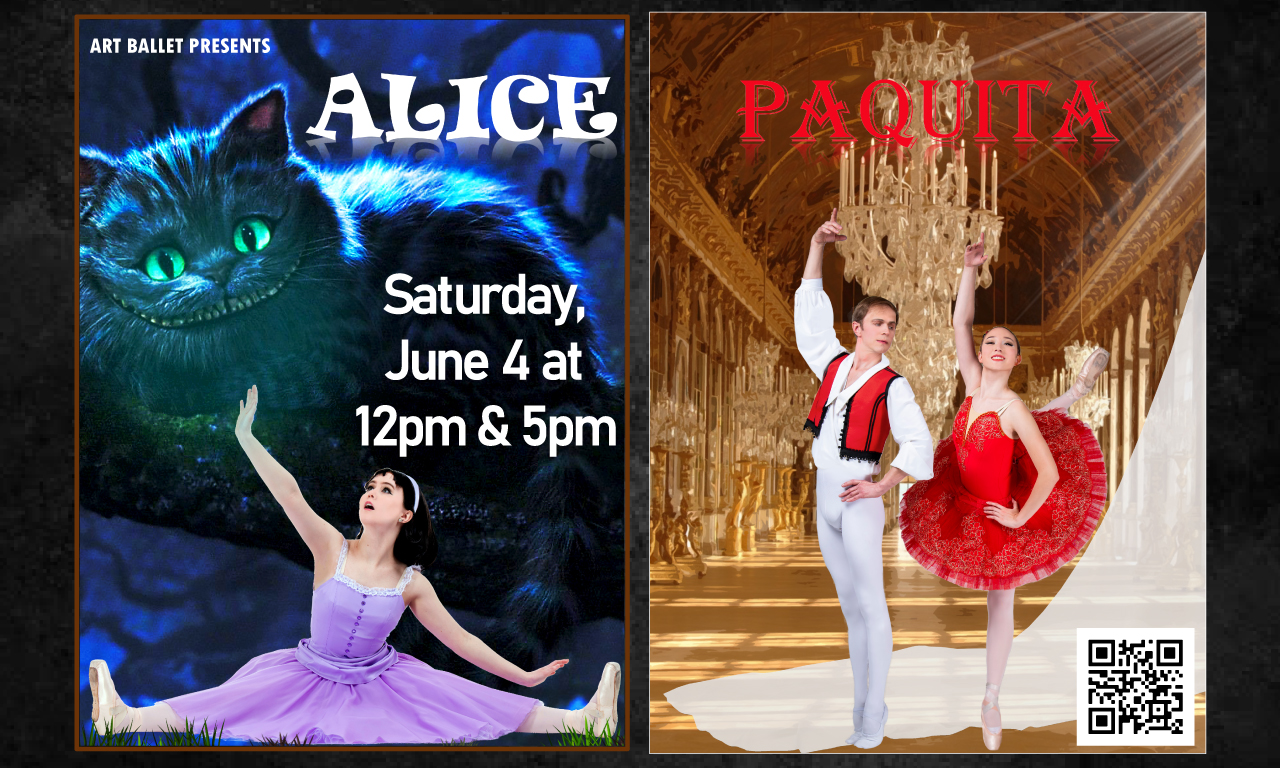 COMING THIS JUNE
Art Ballet will present Alice & Paquita at Arlington Center for Visual and Performing Arts on Saturday, June 4 at 12pm & 5pm. Act I will feature family favorite Alice in Wonderland with fanciful costumes, a wonderful score, and lots of excitement for audiences of all ages! For Act II, the wedding celebration scene from the 19th century classic ballet Paquita choreographed by one of the most influential figures in ballet history, Marius Petipa. Paquita will feature Principal guest dancer Andrey Prikhodko in the Grand pas de deux.
For ticketing questions, our Box Office can be reached at 682-867-9726.
2022 Upcoming Events
Generally, performances and events at the CVPA are free to attend for the public (excluding private events). Special events that require a ticket are notated.