BrightBytes Survey
The Arlington ISD is partnering with BrightBytes to conduct its annual technology and learning questionnaire in order to learn more about technology use for student learning at our schools.
All parents and guardians are encouraged to participate in the survey which is available in both English and Spanish.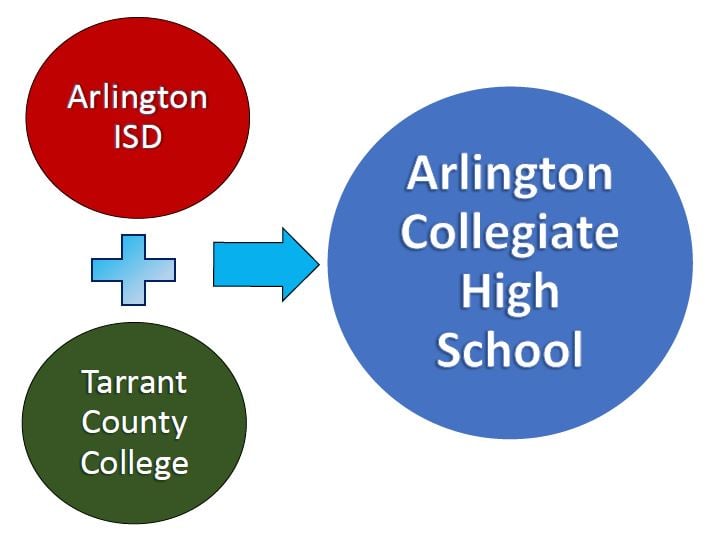 Arlington Collegiate High School

 
A Unique High School Experience - What is it?
A partnership with Tarrant County College Southeast Campus which allows students who would not otherwise consider attending college the opportunity to earn a high school diploma and up to an associates degree (two years of college) in four years. A focus of the school is to create a seamless transition between high school and college.