2022-2023 Final Exam Exemptions
 Please see below for how to apply for final exam exemptions.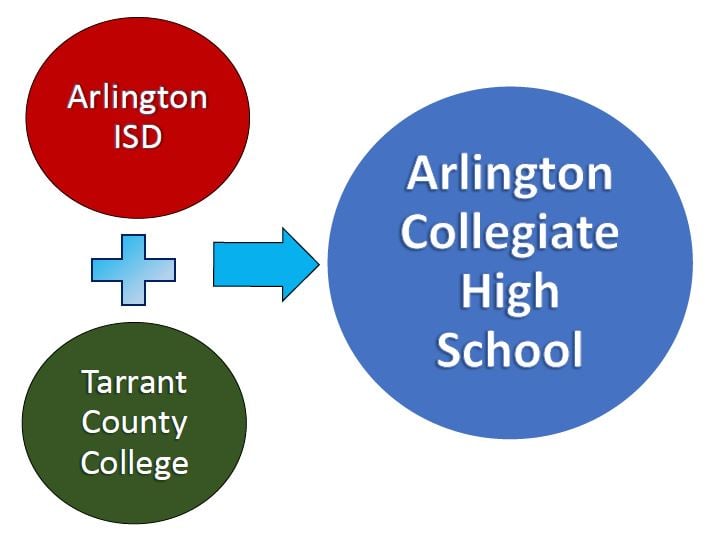 Arlington Collegiate High School

 
A Unique High School Experience - What is it?
A partnership with Tarrant County College Southeast Campus which allows students who would not otherwise consider attending college the opportunity to earn a high school diploma and up to an associates degree (two years of college) in four years. A focus of the school is to create a seamless transition between high school and college.
Informational Flyer (English and Spanish)
Video: https://youtu.be/NTrs6ENolLk 
---