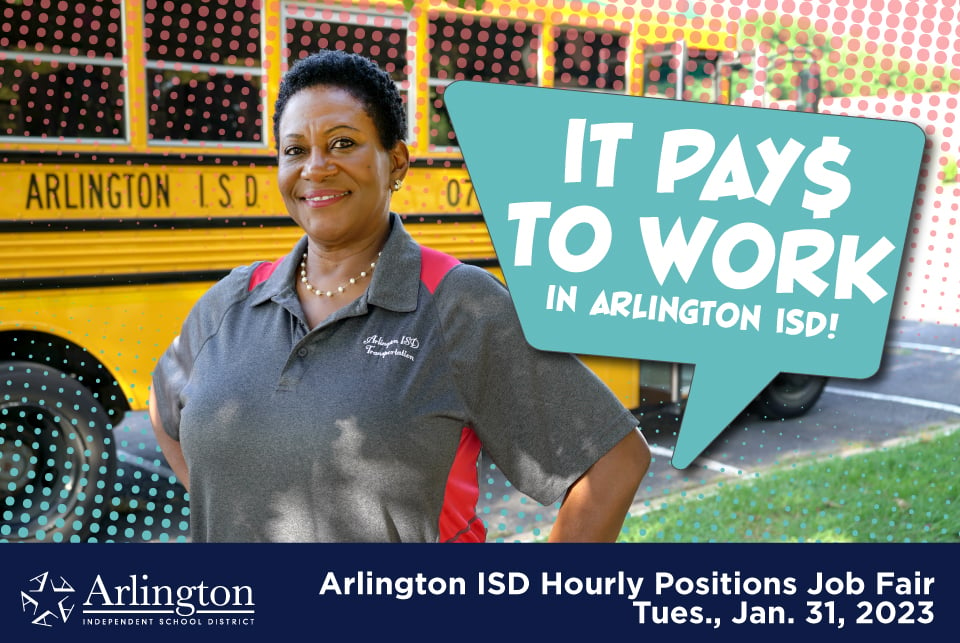 2023 HOURLY POSITIONS JOB FAIR
Tell your friends and family and anyone else you think would be a good fit, the Arlington ISD is hosting an hourly positions job fair on Tuesday, Jan. 31, from 4-7 p.m. There are hundreds of positions available and on-the-spot interviews. Register now, and we'll see you Tuesday at the Center for Visual and Performing Arts, 900 E. Sanford, 76011.
Choosing where to enroll your student is one of the
biggest parenting decisions you will ever make.
Ensure your child is well equipped for the future.
Whole-Child Education - The Arlington ISD Way
Many academic resources and extra-curricular activities are provided at zero cost to you.
Here's How to Get Started:
Step 2

Prior to the first day of class visit our Family Support Page for a variety of practical day-to-day resources (i.e. bus schedules, lunches, etc.).
Advance your child


toward a bright future.
We are committed to growing whole & well-rounded young adults who are prepared to excel in college, career and beyond.
Check out the unique opportunities only available
for Arlington ISD students!