Department Contact: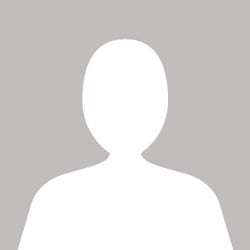 Lora Thurston
Director (interim)
(682) 867-0800
Records Request
(682) 867-7690
About Special Education in Arlington ISD
The Arlington Independent School District provides special education services to more than 5,000 students annually. All students who receive special education services and supports meet eligibility criteria under the Individuals with Disabilities Education Act (IDEA).
The AISD Special Education Department offers comprehensive special education services and supports designed to meet the needs of each student who has an individualized education program (IEP). Services and supports are determined by the admission, review and dismissal (ARD) committee and are based upon the IEP. This committee includes parents, teachers, campus administrators, evaluation professionals, the student, and other staff (when appropriate). We value and encourage parent involvement in recognition that parents are the best advocates for their children, our students.
Please browse our website for additional information and descriptions of our services and supports, staff contact information, and helpful resources for parents, teachers, students, community members and other stakeholders.  If you have comments or suggestions or would like to obtain additional information about the AISD Special Education Department, please contact us at the numbers or mailing address below. Thank you for your interest in the AISD Special Education Department.
(682) 867-0800 (Office)
(682) 867-7690 (Records Request)
(682) 867-4675 (Fax)
AISD Special Education Department
Enterprise Centre - 2nd Floor
690 E. Lamar Blvd.
Arlington, TX 76011
Our Vision
No Child Left Behind
No Teacher Left Unsupported
Our Mission
Through our commitment to continuous improvement, all staff, in partnership with parents and the community, will be equipped with the necessary skills and supports to provide quality educational experiences so that each student can reach maximum potential in preparation for life beyond school.
Our Beliefs
We believe that all students, regardless of ability, can reach their maximum potential.

We believe that our efforts should be focused on supporting teachers in assisting students in transitioning from school to life.

We believe absolute integrity forms the basis for all decisions and actions.

We believe that responsibility with accountability in our actions and interactions equals excellence.

We believe that professionals are life-long learners in continuous pursuit and application of new skills.

We believe that the development of quality relationships positively impacts teacher and student success.

We believe that there is value in dedicating time to celebrate accomplishments achieved through hard work.
Resources
Services & Supports