Department Contact: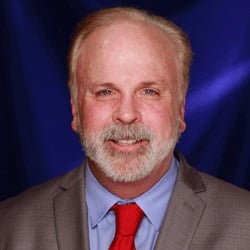 Scott Kahl
Assistant Superintendent of Human Resources
(682) 867-7290
Email Human Resources
The purpose of Human Resources is to provide exemplary support to our district employees and ultimately contribute to an outstanding education for our students. Human Resources is divided into four operational areas to best serve our District's internal and external customers.  These include Human Resources Compensation, Benefits, and Culture, Customer Service, Development and Employee Relations, and Recruiting and Sourcing (Jobs).
The Human Resources Compensation, Benefits & Culture group is responsible for employee compensation practices and systems, employee benefits administration and administration of strategic programs to support positive employee culture district wide. This group is the primary point of contact for benefit and insurance questions, pay questions, retirement questions, and discounts available to district employees.
The Human Resources Customer Service group is responsible for new hire orientations and the processing of new hire paperwork. They also provide first level of employee support for policy and procedure questions, verification of employment, loan forgiveness forms, certification documents, employee contracts, service record requests, and contractor background checks. In addition, they process employee exits/resignations/retirements and manage annual staffing and headcount procedures.
The Human Resources Development & Employee Relations group is focused on improving employees' interactions and advancing employees' knowledge and skills. Each member of the team is devoted to supporting campus and department employees with internal dispute resolution, conflict management, grievances, and professional development related to employee relations.
The Human Resources Recruitment & Sourcing group manages the recruitment function of AISD from candidate sourcing to placement. This group is the one to contact when an administrator or department manager has an open position. They are also the primary contact for internal and external applicants, and for application questions. The Substitute Office, which manages all Substitute employees, is also included in Recruitment & Sourcing.