Arlington ISD Stem Academy
MHS at a Glance
MASCOT:  Warriors
COLORS: Red, Black, Silver, and White
STUDENTS: 3600+
FACULTY AND STAFF: 300+
RECOGNITION: Recognized as a top ten school in the UIL Lone Star Cup for 5A high schools for the fourth year in a row for the 2013-2014 school year. The Lone Star Cup recognizes the best overall athletic and academic programs in Texas.
OPPORTUNITIES: Martin offers a variety of academic, athletic, and extracurricular programs, including a vast array of clubs and organizations.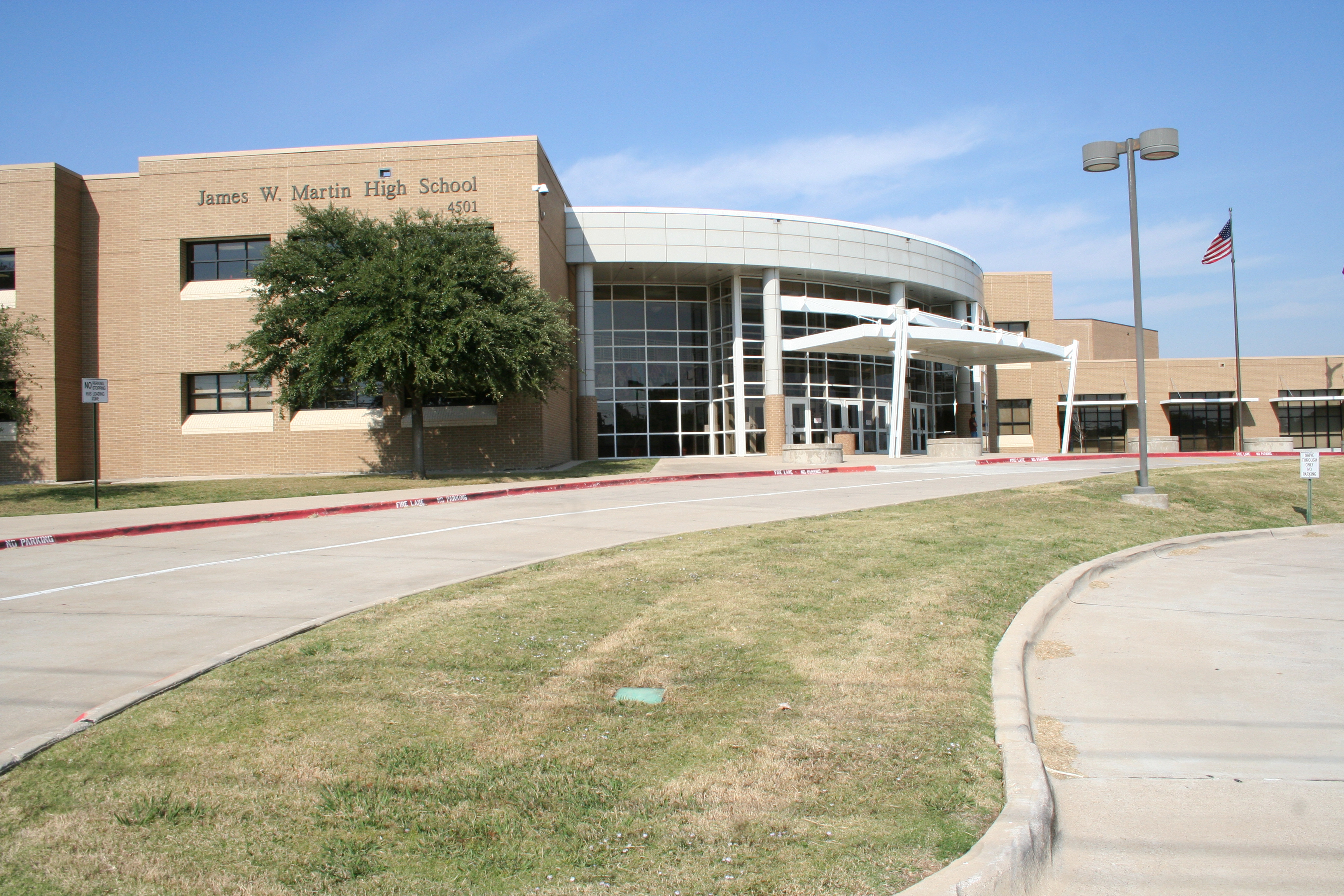 The AISD STEM Academy is located at Martin High School and is a cooperative effort of the Arlington Independent School District and The University of Texas at Arlington. Students will attend classes at Martin High School and will enjoy all the privileges and benefits of being a STEM Academy student along with the benefits and privileges of being a Martin High School student such as sports, fine arts, clubs, and organizations. Students enrolled in the STEM Academy will be automatically approved as transfers to Martin High School.
Students are taught by AISD STEM Academy teachers, and UT Arlington professors. For both semesters of the freshman and sophomore year, the content focus is on STEM courses, other core courses, and electives. During the junior and senior year, students may earn college credit with the University of Texas at Arlington, have an industry mentor, and/or participate in a capstone course such as a practicum. Extracurricular opportunities at Martin High School will be open to all STEM Academy students to ensure a rich high school experience that may include sports, fine arts, clubs, and organizations. Transportation will be provided before and after school for students between the AISD high schools and the STEM Academy at Martin High School.
https://www.aisd.net/martin-high-school/
Martin High School Address
4501 West Pleasant Ridge
Arlington, Texas 76016