Many parents, students and visitors came to help celebrate our first Fall Academy Showcase on Monday, November 6. Teachers and administrators were on hand to answer questions and help guide tours through the facility. Students were able to show their parents the building, their classrooms and what they've been learning for the first and second six weeks.
Parents and visitors seemed thrilled with the opportunities available for AISD students here at the Career + Technology Center. Our students are accomplishing great things!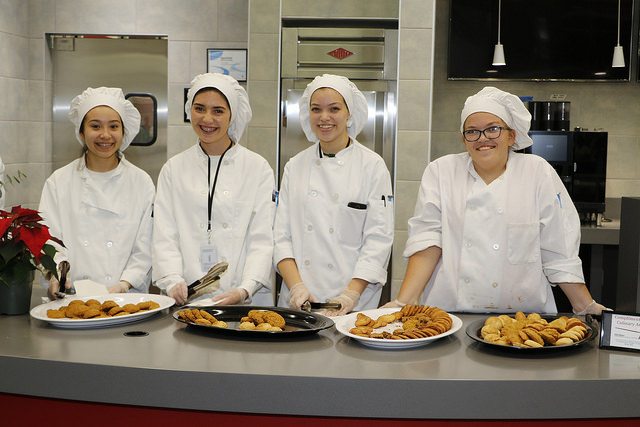 Culinary students were on hand to serve treats.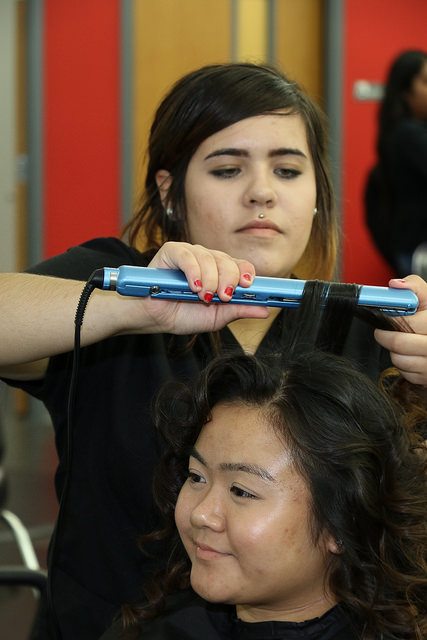 Cosmetology students did a little hair styling and make-up.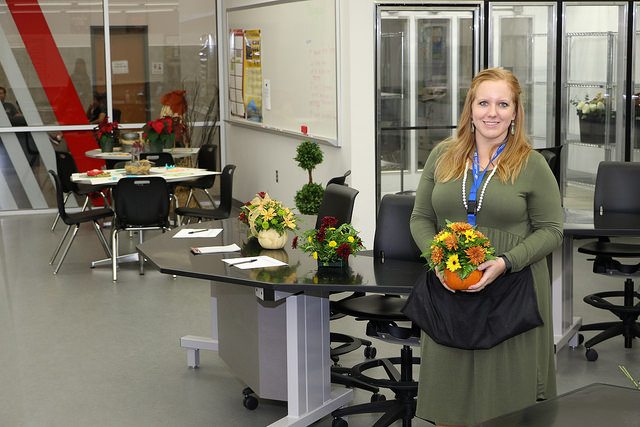 Mrs. Farmer displays the student's floral arrangements.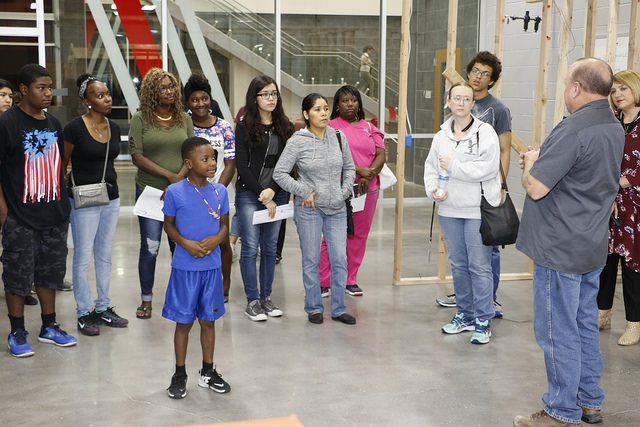 Mr. Gray tells visitors about the Building Maintenance Program for students.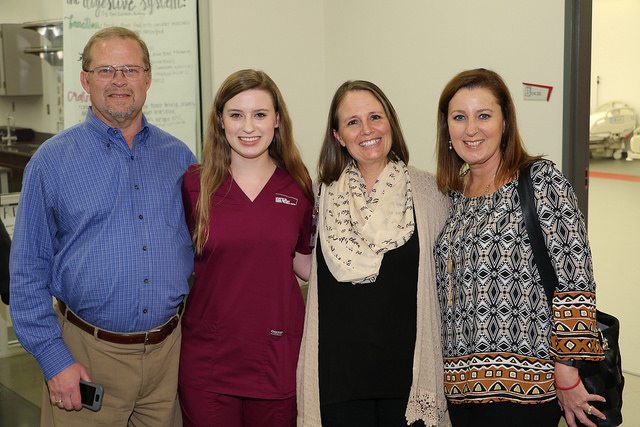 Mrs. Robinius happily greets one of her Health Science students and her parents.