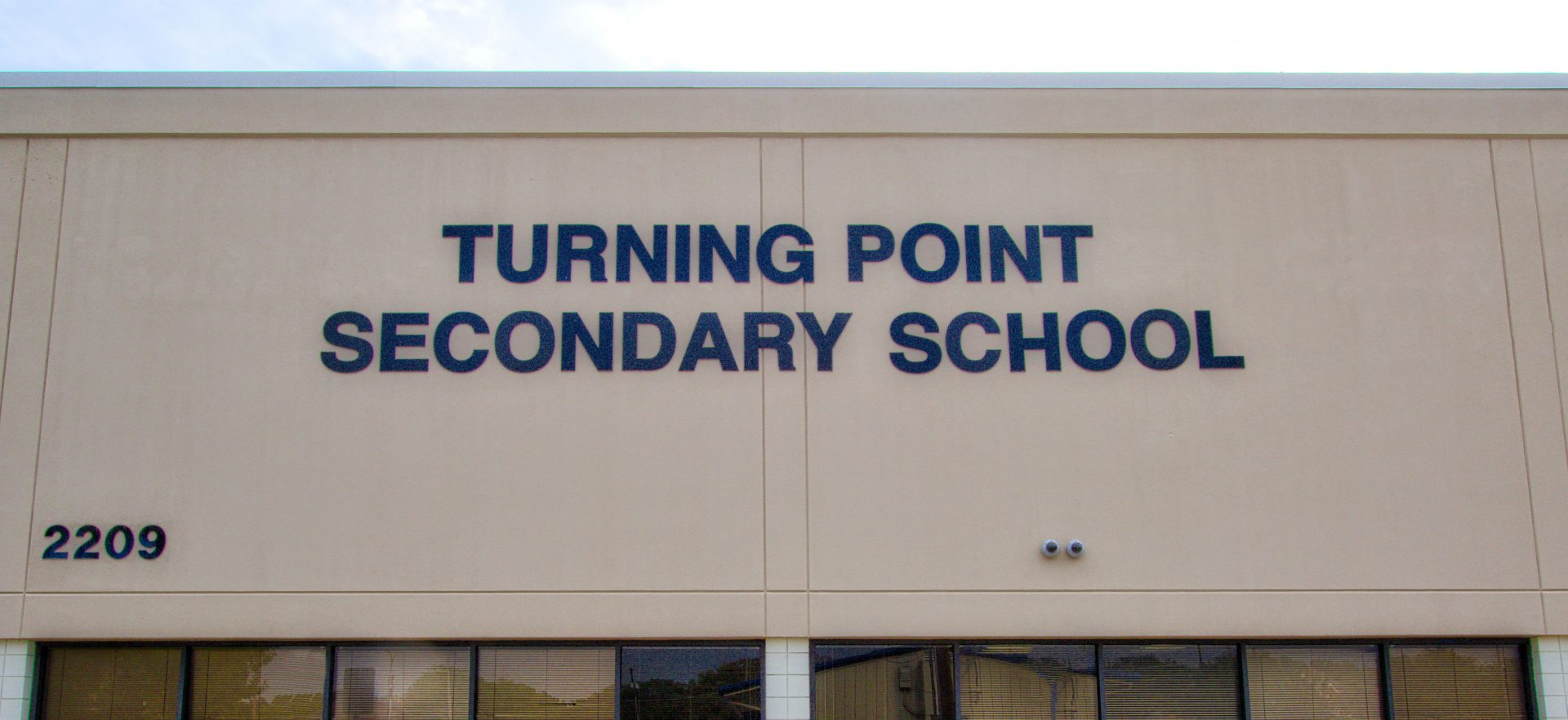 Turning Point will provide a safe and positive environment which will empower all students to succeed academically. The teachers and staff will implement interventions that motivate and create positive changes that help all students become respectful, responsible citizens within their communities.
School Info
Turning Point High School and Turning Point Junior High have recently merged into one campus named Turning Point Secondary School. Staff from each campus have combined together to best serve our students. The newly combined campus is located at the former Turning Point Junior High campus on North Davis Dr.
Campus Address: 2209 N. Davis Drive, Arlington, TX 76012
Office Hours: 8:30 AM - 5:00 PM Monday - Friday
School Hours: 9:30 AM - 4:45 PM
Motto: Striving Toward Responsibility, Academic Success, and Respect for All!