SPRING TRANSFER WINDOW IS CLOSED.
You will receive an email from the district beginning June 8, 2020 if your request has been updated from "Waitlisted" to "Offered".
You can always check the status of you transfer request at https://arlingtonisd.schoolmint.net/.
An example of what you should see on a transfer request status in SchoolMint is shown below: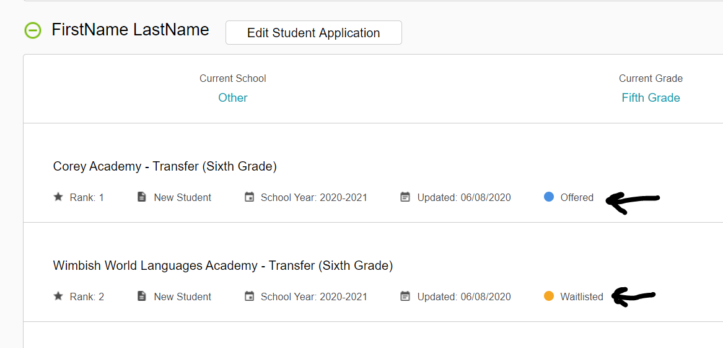 IMPORTANT:
You will have 48 hours from the time Arlington ISD sends you the email to accept or reject the transfer.
If you do not respond within 48 hours, the district will no longer consider the request valid. 
TRANSFER NEWS & INFORMATION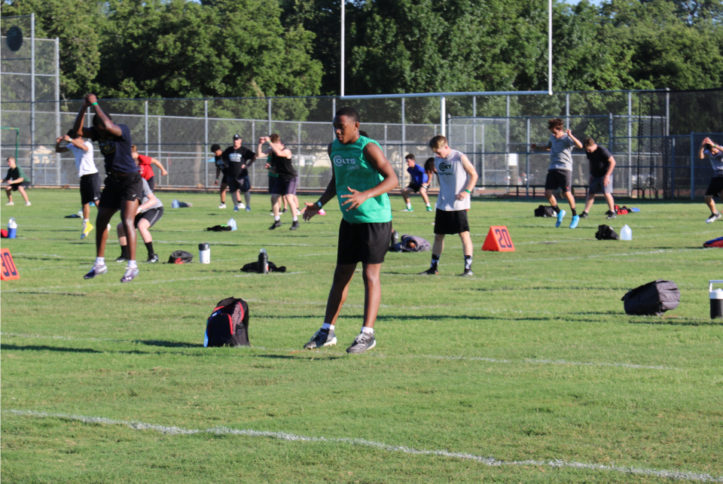 Arlington ISD Athletics Training is Back with New Safety Rules in Place Monday was a big one for students and coaches across the Arlington ISD and the state as the UIL allowed summer strength and…
Read More
FREQUENTLY ASKED QUESTIONS
A special transfer window is a dedicated time of year to apply for student transfers into the District or to other campuses within the Arlington Independent School District.
For example, if your student attends Amos Elementary, but you'd like them to be enrolled at Berry Elementary, you can apply for a transfer for the 2020-2021 school year. If seats are available, your child may be able to attend your preferred school.