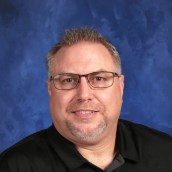 Dennis Pugh
dpugh@aisd.net

CTE Dept.: PLTW Engineering:
Introduction to Engineering Design
Principles of Engineering
Digital Electronics
Math Dept.:  Statistics
Degree(s) & Certifications: Bachelor of Science in Mechanical Engineering, Purdue University
Associate of Science in Mechanical Engineering Technology, Purdue University
Certifications: Engineering, Mathematics, Physical Science, and Technical Education
Sports and Coaching Title: Lamar Robotics Team UIL Sponsor/Coach
Extracurricular: Lamar Robotics Team
Hoosier by birth, Boilermaker by the grace of God!