2022-2023 Final Exam Exemptions
 Please see below for how to apply for final exam exemptions.
A NEW EARLY COLLEGE HIGH SCHOOL OPPORTUNITY
Early College High School is a designation through the Texas Education Agency for innovative high schools located on or near a college campus that will allow students who would not otherwise consider attending college an opportunity to earn a high school diploma and an associate's degree (up to 60 college credit hours). In addition to earning an associate's degree, Arlington College and Career High School will also provide the option for students to earn workforce certificates in specialized areas from Tarrant County College.
AISD's first Early College High School, Arlington Collegiate High School (ACHS), has shown that high school students can successfully complete rigorous college courses while creating a pathway for future success. Establishing a second Early College High School allows the AISD to serve even more students with college potential. Students attending Arlington College and Career High School will have access to Tarrant County College facilities, resources, and services, including the faculty, libraries, labs, artistic and cultural activities, and extracurricular activities, as appropriate. There is no cost to the student to attend. The Arlington ISD will pay for tuition, fees and required textbooks to the extent those charges are not waived by Tarrant County College.
Arlington College and Career High School will include strategies and activities to create a college-going culture and will enable students to build the skills and knowledge, including academic behaviors, necessary for college success. Arlington College and Career High School will provide academic, social and emotional support services to ensure student success while also including parental and community outreach programs to build a widespread understanding of college culture.
Administration: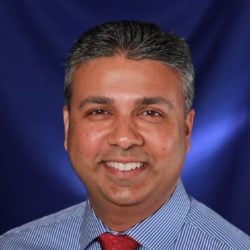 Principal: Dr. Ben Bholan
(682) 867-9600
Academics
State Accountability
Overall School Rating for Arlington College and Career High School: A (96)
Distinction Designations:
Academic Achievement in Mathematics
Top 25 Percent: Comparative Academic Growth
Postsecondary Readiness
TEA School Report Card: Overview | Report Card
Arlington ISD has continued its partnership with the Tarrant County College Southeast Campus to create a new early college high school. Students who may not have considered college as an option previously will have the opportunity to earn a high school diploma and a variety of associate degrees simultaneously. In addition, students at this campus will have an opportunity to earn workforce certificates and participate in internships and mentoring aligned with a career pathway.