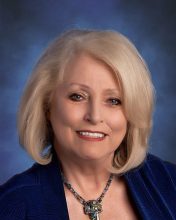 Librarian
mohallor@aisd.net
Library in D-Hall
I have been the librarian at Arlington High School since 1994-95, and I wouldn't want to do anything else or to be anywhere else! Being the librarian lets me interact with all of the students, teach research and documentation skills, and read great young adult literature.
My original degree, Bachelor of Arts in English, is from the University of Texas at Arlington. Next, I received a certification in Elementary Education from Texas Wesleyan University. Teaching is important to me; my experience includes First and Second grade and English classes from the seventh grade through Senior English. I selected as Teacher of the Year at AHS in 2012.
I received my Master's of Library Science from the University of North Texas. In 1994-95, I become the librarian at Arlington High School.  Libraries have changed so much since that time. Now, most of our research is now done online. E-books and podcasts are becoming more important. The library atmosphere has changed, too! Please come by the AHS library and see all of the great things that are happening.