ACADEMICS
State Accountability
Overall School Rating for Jones Fine Arts / Dual Language Academy:
TEA School Report Card:
House Bill 3:
PROGRAMS
Gifted and Talented
Fine Arts Academy
Dual Language Program (Chinese, Spanish)
History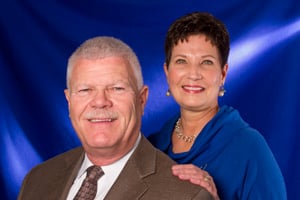 Jimmy and Laura Jones combined to work 64 years in the Arlington ISD.
Jimmy spent time at Hutcheson Junior High and Sam Houston, Bowie and Lamar high schools. He was at Lamar for 24 years, first as a teacher (1982-84), then as an assistant principal (1984-96) and finally as the principal from 1996 to 2006.
Laura started in the Arlington ISD in 1979 as a biology teacher at Bowie High School. She taught at Martin High School for one year before becoming an assistant principal at Gunn Junior High from 1985 to 1989. Laura went back to Martin as an assistant principal from 1989 to 2001, and she was the principal at Martin from 2001 to 2008.
The Arlington ISD repurposed Roquemore Elementary to open the Jimmy and Laura Jones Academy of Fine Arts and Dual Language. The academy began with a cohort of kindergarten students in the fall of 2015.