SAT Exam
Wednesday, March 1st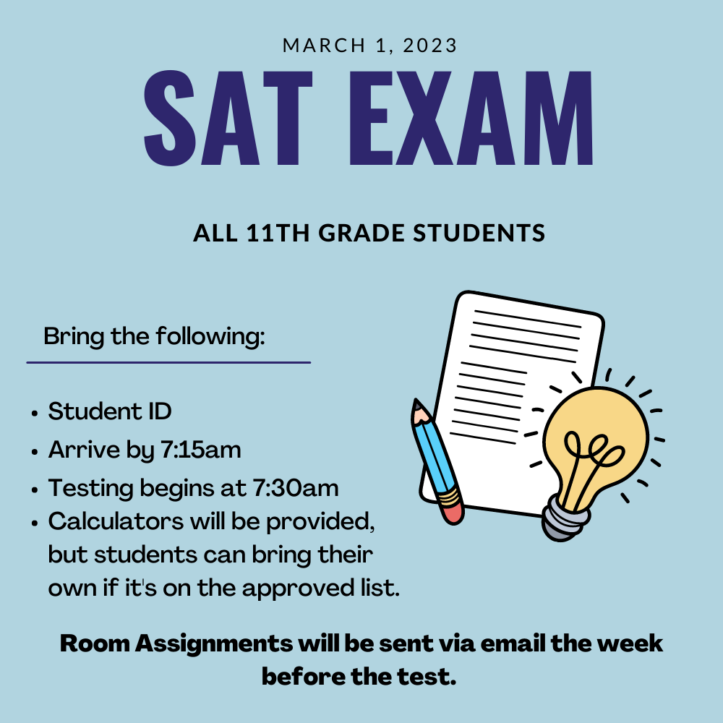 SAT School day is coming March 1, 2023. Juniors will have the opportunity to take the SAT® at Martin High School during the regular school day. This is free to students and students do not need to register.  
This test is an important step for any student thinking about college and career. The SAT is accepted at all U.S. colleges; it measures what students are learning in high school and what they need to know to succeed in college and career. Now, with SAT School Day, we can ensure that all of our students have access to this important stepping-stone and make sure that … 
Your teen is more comfortable and confident by testing in a familiar place. 

You don't have to worry about the logistics of getting your teen to a test center. 

No one has to worry about weekend conflicts or disrupting family time! 
Juniors will need to be here by 7:30 ready to test.  Students must have a photo ID and can bring their own calculator if they have one, however we will have a calculator available for every Junior on this day.  Students and parents will be emailed their room assignments and can check the QR code around the building before testing to find their assigned rooms.  
Don't forget that the SAT comes with a FREE personalized study plan through Official SAT Practice on Khan Academy®