ACT Test (Seniors only)
October 3rd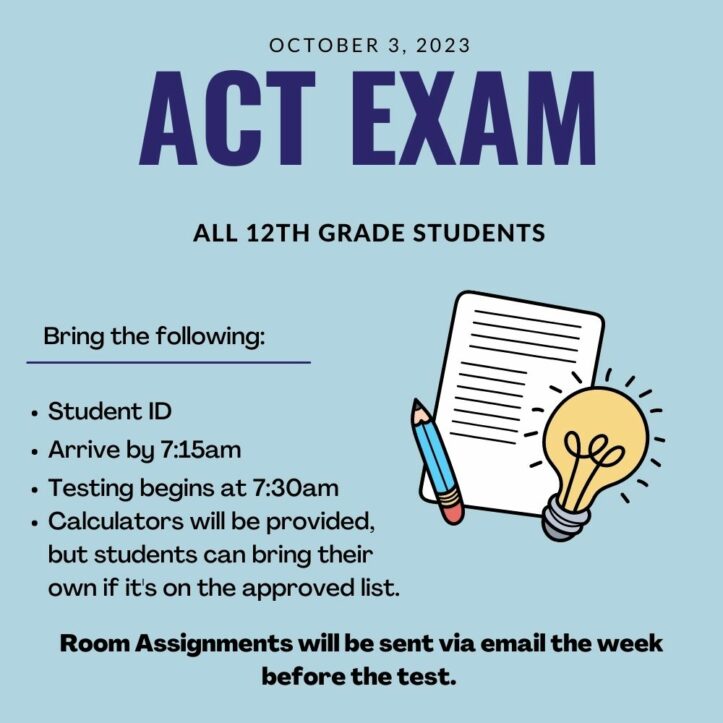 Senior parents, 12th grade students will be taking the ACT on Oct. 3 at Martin. The test is free of charge and no registration is necessary. This is a wonderful opportunity, provided by our district, for our Seniors to take the test for the first time or raise their score.
ACT testing will begin at 7:30am, so ALL Seniors need to be on campus by 7:30am.
Students need to bring an ID. They may also bring an approved calculator if they have one, if not, one will be provided for them. Students will not attend the CTC center or internships that day morning but will after the test.
Freshman, sophomore and junior students will attend regular scheduled classes.
ACT Make-ups will be held on October 17, 2023.