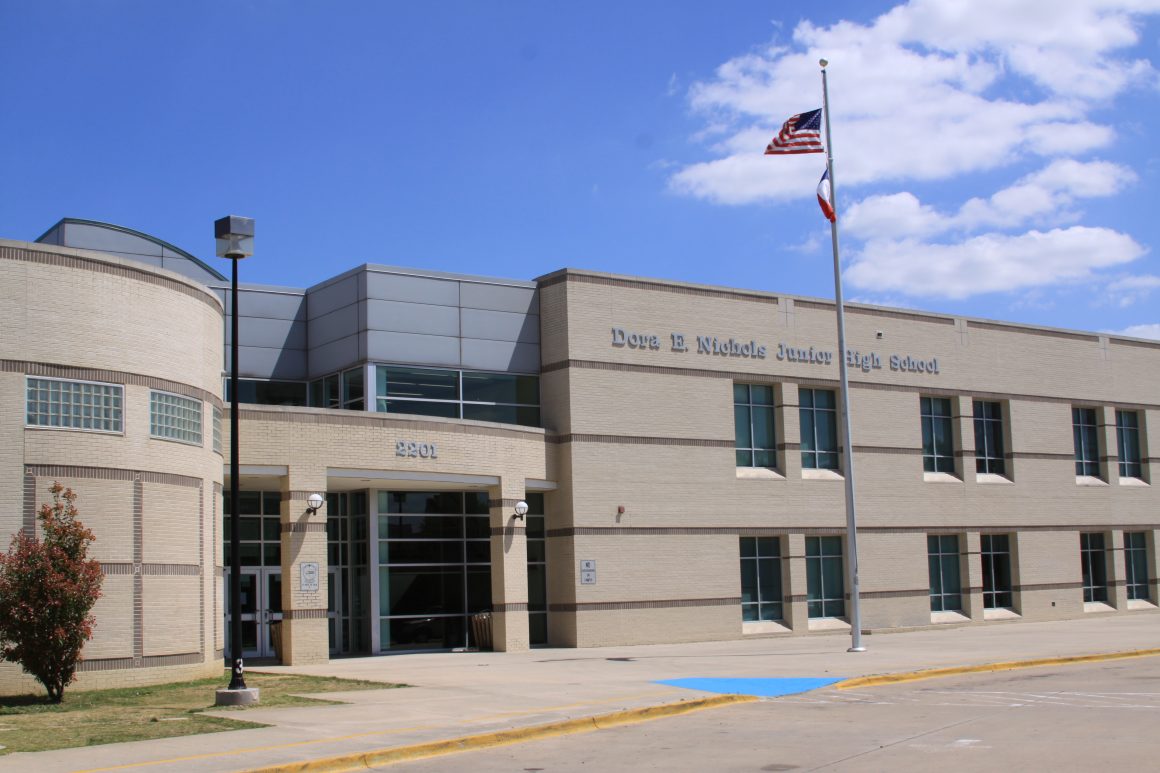 Nichols Junior High 20-21 
Mission 
Nichols Junior High is committed to maintaining a culture of continuous improvement in order to meet the needs of the whole child.  We will provide a safe environment that meets the academic needs of all students and nurtures the social-emotional development of all students. 
Vision 
We will create thoughtful, self-aware students who are empowered risk-takers, problem-solvers and involved citizens of the community and global world. 
Core Beliefs
Our Beliefs:
Our success depends upon…
A commitment by all to a clear and focused vision.
Effective teaching and leadership.
A positive culture that promotes continuous improvement by all.
An engaged community.
Our students can excel.
Our Performance Categories:
Academic Achievement
College Readiness
Workforce Readiness
Leadership, Citizenship and Responsibility
State Accountability
Overall School Rating: Not Rated (Declared State of Disaster Due to COVID-19)
TEA School Report Card: Website | PDF | Parent Letter