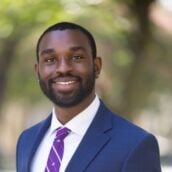 Hello, my name is Dashiva Francois, your new LHS Go Center College Adviser. I graduated from TCU with a B.S in Economics & and a B.A in English. I am a graduate student at UTA, earning my Masters in English. I like to read, hike, and play with my dog Coco in my free time.
VFND!
My contact info:
Email: d.francois@tcu.edu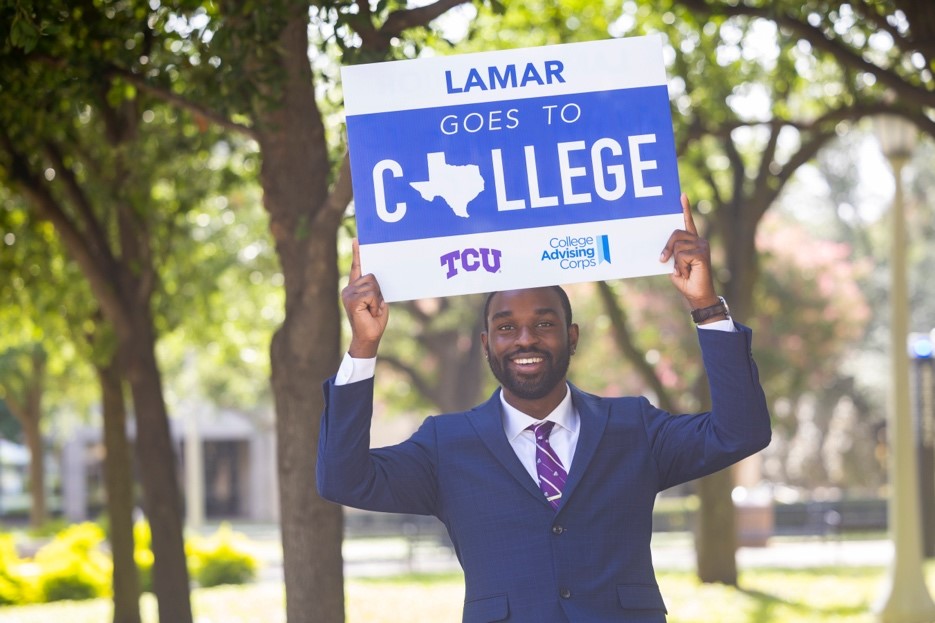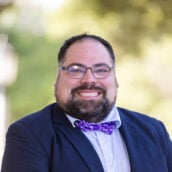 Hell I'm Mr. Saldivar, M.Ed., I am  your High School Coordinator and will be the point of contact for TCU College Advising Corps in the Go Center. I have  10 yrs. experience working in k-12 and higher education. I have a  Bachelor's degree from The University of Texas at Arlington in Communications, a Master's from TCU in Counseling, and  currently working on my Doctorate at Pepperdine in Organizational Leadership. As a first-generation college student I am passionate about empowering and supporting other first-generation students navigate post-secondary plans. My favorite hobbies include, pickle ball, road trips, concerts, karaoke, and attending motivational speaker series.
Mr. Manny Saldivar, M.Ed.
High School Campus Coordinator, TCU College Advising Corps
Texas Christian University, College of Education
Email: m.saldivar@tcu.edu
Lamar GO Center
The Lamar CAC Center is located in room 1112. Mr. Francois serves with the TCU College Advising Corps to assist with navigating the college process. If the student's focus is on attending community college or a university after high school, we help with:
Getting familiar with post-secondary pathways
FAFSA/TASFA application submission
Career finder (through certificates or directly into the job market)
College applications: to include meeting with prospective college admissions counselors, submitting proper documentation, or financial aid
Resume building
College essay brainstorming, editing, and submission
Setting up meetings with all four military branches
How we see students:
Calling students to the Go Center, speaking with them one-on-one or in small groups (usually takes around 5-10 minutes, longer if registering or completing applications)
Preparing/delivering in-class presentations on the basics of what the LHS Go Center has to offer
 Go Center hours are as follows:

Monday-Friday - during the entire school day
Social Media pages:
Instagram: Lamarhs_gocenter
Twitter: Lamarhsgocenter
Facebook: Lamar High School Go Center