ACADEMICS
Overall School Rating:
Not Rated (Declared State of Disaster Due to COVID-19)
TEA School Report Card:
House Bill 3:
Anderson Elementary
Phone: (682) 867-7750
Fax: (682) 867-7773
History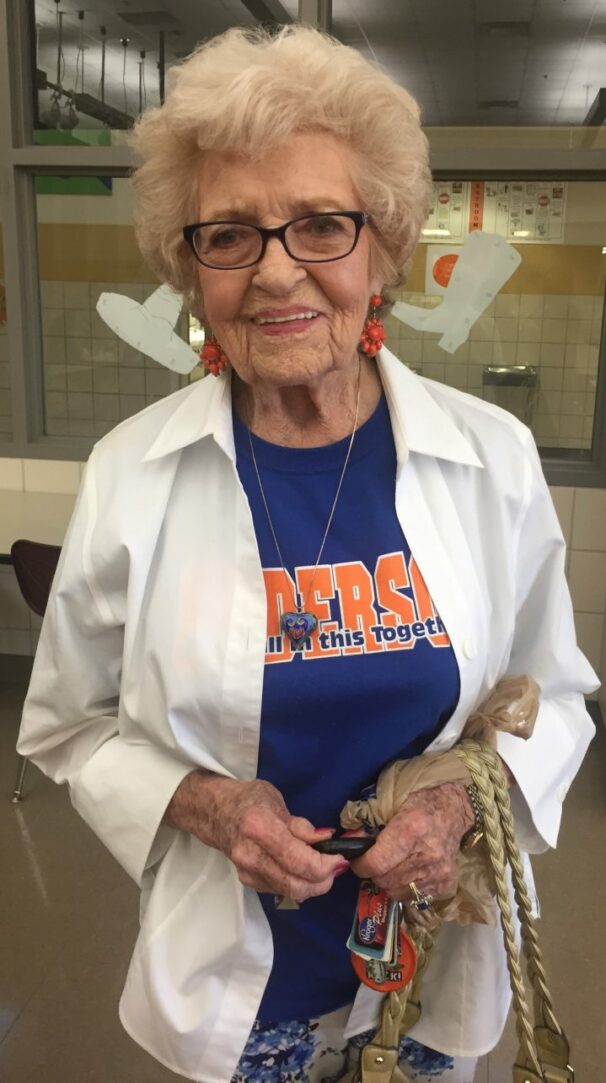 A native Texan, Beth Anderson grew up in the Houston area. Her mother taught for more than 40 years, and her father served as Superintendent of Alief Schools. After earning a Bachelor of Arts degree from Sam Houston State Teacher's College, she began her teaching career in Fort Worth. She and her husband, Bob, moved to Arlington in 1953 when Bob became the first golf pro at Rolling Hills Country Club. Mrs. Anderson taught at Southside, Speer and Berry Elementary Schools.
Mrs. Anderson taught at Berry Elementary from 1954-1960 when she became a stay-at-home mom for her two children. She returned to Berry in 1973 and stayed until she retired in 1985. The Berry faculty honored Mrs. Anderson establishing the Beth Anderson Student of the Year Award. This award is given each year to the most outstanding 6th-grade student.
Mrs. Anderson was one of the retired teachers who participated in the MAP Mentor program implemented in 2001 to help first-year teachers. Some of her community activities include the Arlington Arts League, Friends of the UTA Library, Arlington Memorial Hospital Auxiliary, The Women's Shelter, Theatre Arlington and Arlington Woman's Club where she helped design the club crest. Mrs. Anderson is an active member of St. Peter and St. Paul Episcopal Church where she serves on the Altar Guild.
Mrs. Anderson has two children. Her son Dorian, lives in Illinois with his wife and their two sons. Her daughter, Jessica, carries on the family teaching tradition at Butler Elementary. Mrs. Anderson believes that humor helps heal all hurts and hearts.
Anderson Elementary opened in 2005.