ACADEMICS
State Accountability
Overall School Rating for Crow Leadership Academy:
TEA School Report Card:
House Bill 3:
PROGRAMS
Pre-Kindergarten (Pre-K 4, Pre-K 4 Bilingual)
Leadership Academy
MISSION
Our mission is to develop curious learners through inquiry who reflect and think critically about the world around them.  We provide a challenging environment where students actively participate in real-world experiences and grow from multiple perspectives.  Crow students are empowered to use their strengths and passions to make influential contributions in their local and global community.
VISION
We inspire life-long learners who make a positive and global impact through meaningful action.
HISTORY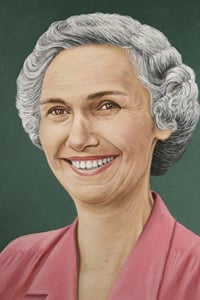 In 1894, Corrine Crow was born in Henderson, Texas. She had no formal early education. At the age of 15 she was admitted to the local high school. After graduation she married and had three children who attended Arlington schools. She went to junior college and taught for 26 years, 23 in the AISD.
I have enjoyed my teaching. I have had many girls and boys who have made success in life and I am proud that I've had this pleasure of helping them on their way. I taught in the primary schools, second grade most of the time. I dearly loved the children and treated them as my own. They taught me many things. Every child was dear to my heart. I tried to help them in character building, truth, honesty and religious faith. And above all to be a good citizen and encourage them to help make the world a peaceful one.
- Corinne Crow (1894-1969)