MISSION
Our mission is to provide our students with exceptional learning experiences that will build a strong academic foundation, create an interest in life-long learning and develop their critical thinking skills.
VISION
We envision our students being prepared to successfully transition into junior high school, excel in all content areas and be prepared for a lifetime of success.
History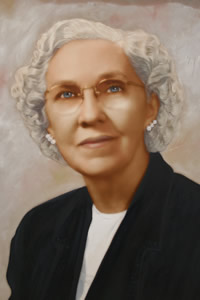 Maxie Speer was born on March 19, 1883 in Speer's Ferry, Virginia, a location named for her grandfather. She attended elementary school in Abingdon, Virginia, and later moved with her family to Georgetown, Texas, when she was 13. She attended Southwestern University in Georgetown as well as Stamford Methodist, Canyon Normal and North Texas Agricultural College.
Early on, Speer held teaching positions in Chandler, Robeson, Rule, Plainview and Weatherford. Speer moved to Arlington in 1921 and began teaching first grade at North Side School, which later became Kooken School. She taught in the Arlington ISD for 27 years, retiring in 1948. She had been a classroom teacher for 43 years, 39 of which were spent teaching first grade.
Maxie Speer Elementary, dedicated in 1952, was the first school in Arlington to be named after a teacher.
Speer died on Aug. 6, 1970, and she is buried in Rose Hill Cemetery in Fort Worth.