ACADEMICS
Overall School Rating:
Not Rated (Declared State of Disaster Due to COVID-19)
TEA School Report Card:
House Bill 3:
PROGRAMS
Gifted and Talented
Pre-Kindergarten (PreK 4, PreK 4 Bilingual, PreK 3 Bilingual)
OUR MISSION
The mission of Thornton Elementary is to engage and empower every student to become productive and responsible citizens.
OUR VISION
The vision of Thornton Elementary is to become a learner-centered school in which students are continuously engaged in rich learning experiences.
History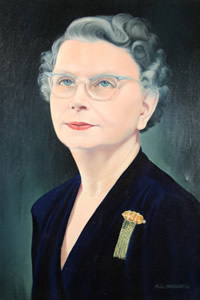 Myrtle Lee Thornton and her family moved to Texas from Tennessee in 1864, settling in Johnson Station. Myrtle's family moved to Arlington in 1906 and built their two-story wood frame house on Abram Street. There were no sidewalks or paved streets but the interurban ran in front of their house along Abram. Gas was one of the first conveniences in the city and the Thornton family was the first family to have gas lines installed in 1907.
Myrtle taught math for many years at Arlington High School. The AHS National Honor Society was established in 1947 and was named after Mrs. Thornton because she saw great potential in her students. Thornton Elementary opened in 1956.