ACADEMICS
State Accountability
Overall School Rating for Amos Elementary:
TEA School Report Card:
House Bill 3:
MISSION
At Amos Elementary, we will inspire and empower all students to become good citizens, strong leaders, and to reach their academic potential through high expectations, effective instruction and consistent parent involvement in a positive, nurturing, safe environment.
VISION
To be a premier academic community developing successful life-long learners.
History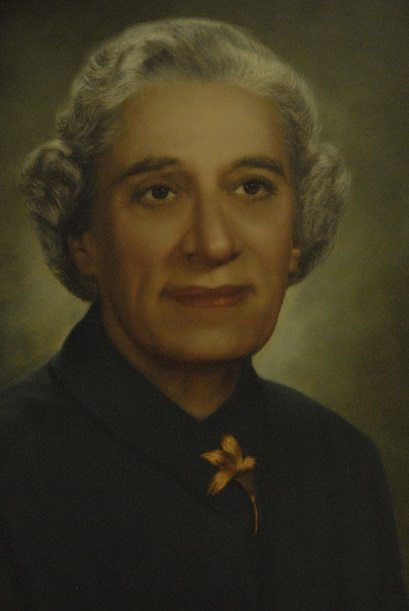 Elizabeth Amos grew up in Waverly Hill, Georgia, and came to Arlington with her widowed mother in 1925 to live with her mother's family, the G.E. Luttrells.  She attended the University of Texas at Arlington when it was North Texas Agricultural College.  She received her bachelor's degree from Texas Wesleyan College in Fort Worth and later earned a Master of Arts degree from North Texas State University.
Miss Amos began her teaching career at Euless where she taught for one year.  During the next four years, she taught at Grace Chapel, a rural school a short distance from Arlington.  Afterwards, she joined the faculty of South Side Elementary that later bore the name of C.E. Dunn.  The last eighteen years of her life were spent teaching junior English at Arlington High School.  She became a great favorite of her students.
Elizabeth Amos loved children, and she believed in their potential.  In 1965, she was awarded the first "Friend of Youth" award given by two organizations in Arlington, Youth Development and Child Guidance Study Club.  In addition to this well-deserved award, Miss Amos was also recognized by Harvard University for being a nominee for consideration as one of the four outstanding teachers in the nation.  Elizabeth Amos was a credit to her family, profession, and community.