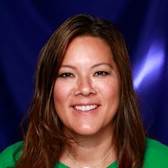 Stacie Humbles
shumbles@aisd.net
I am so grateful to be a part of your students' lives and to be the principal of Arlington High
Arlington High has teachers and staff like no other. Spirit, pride, and tradition run deep and those facets are extremely important to the growth of our students. We will continue to value our history, our culture, and our place as the first and best high school in Arlington.
I received my Bachelor's Degree from the University of Iowa and my Master's Degree from the University of Texas at Arlington. This is my 20th year in education and my 19th year with Arlington ISD! I taught 11th grade English and coached 9th grade volleyball for one year at Kemp High School in Kemp, Texas. Then, I moved to Arlington and taught 7th and 8th grade English and coached volleyball, basketball, track, and cross-country for 8 years at Workman Junior High. I moved on to administration at Butler Elementary where I was the assistant principal for 2 years before becoming the principal for 6 years. Then, I moved up to junior high and was the principal at Young Junior High for the past 2 years.
I have 2 children, Jaylon and Kalysa, and I was blessed to have them by my side during their elementary years. I cherished the experience of living each day at school with my kids. It's so important for us all to find balance in our lives. Being the best principal, the best mom, and the best wife is a struggle, but it's one that I am thankful to have.
My journey through all stages of education has truly been a blessing. Whether it's elementary, junior high, or high school, each stage of our children's lives is crucial to their development as they become productive humans. I have seen kindergarten teachers work magic with 5-year-olds who don't even know how to open a fruit cup, let alone read ABC's. I've seen 7th grade teachers calm and reason with the most unreasonable 13-year-old who just had a meltdown because he had to take his hat off in class. And, I've seen high school teachers challenge their students to think critically about everything around them and be an active part of the solution.
Stacie Humbles
Principal
Main Office
682-867-8110
The State of Texas 2019–20 School Report Card for Arlington High School. This report is required by the Texas Legislature and prepared by the Texas Education Agency.
The Arlington High School School Report Cards can be found District_220901 (1):