ACADEMICS
State Accountability

Overall School Rating for Beckham Elementary:

Distinction Designations:

Academic Achievement in Science

TEA School Report Card:
House Bill 3:
MISSION
The faculty and staff of Beckham Elementary School believe our mission is to empower our students to be contributing, responsible citizens, reaching their maximum potential through engaging, innovative and rigorous learning experiences, while celebrating and embracing our diversity.
VISION
The vision of Beckham Elementary is to be a globally acknowledged campus where all stakeholders (students, staff members, parents and community members) feel valued.
History - Judy Beckham (1924-2009)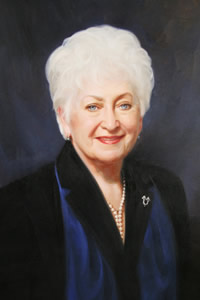 Judy earned a teaching certificate and after being a stay-at-home mom, began teaching in the Arlington ISD in 1966. She taught at both Nichols Junior High and Ferguson Junior High and then led the K-12 art program from 1973 until she retired. During her career she was actively involved and recognized in numerous art education associations. A highlight was being named Outstanding Art Educator of both the Texas Art Education Association and the National Education Association! She was honored by Texas Governor Ann Richards and columnist Liz Smith when she was named as a charter recipient of the Legacy of Women Award in 1994. In 2001, the Arlington ISD honored Judy by naming Beckham Elementary School in her honor.
(Quoted from Mrs. Beckham's obituary published in the Star-Telegram, 2009)