ACADEMICS
Overall School Rating:
Not Rated (Declared State of Disaster Due to COVID-19)
TEA School Report Card:
House Bill 3:
History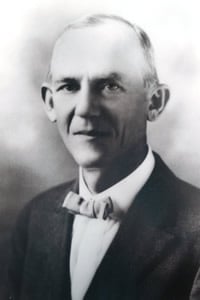 Charles B. Berry was born and raised in Paris, Texas and moved to Arlington at the age of 18 where he spent the rest of his life devoted to the community. A successful banker and cotton buyer, he served on the school board for almost 30 years. During that time he held the offices of secretary, chairman and at his death in 1931 at the age of 71 had been president for a number of years. His other community work included Secretary of the First Methodist Church Sunday school, clerk of the Woodmen of the World for 20 years and Past Patron of the Masons. He also found time for his many hobbies, fishing, philately, crossword puzzles and was an ardent fan at all Arlington College and high school football games.
Berry Elementary was opened in 1954.