ACADEMICS
State Accountability
Overall School Rating for Swift Elementary: B (86)
Distinction Designations:
Top 25 Percent: Comparative Academic Growth
TEA School Report Card: Overview | Report Card
House Bill 3:
PROGRAMS
Gifted and Talented
Pre-Kindergarten (PreK 4, PreK 3)
History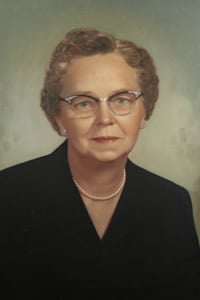 Swift Elementary was first known as West Side Elementary. It was opened in the fall of 1949 at 401 Summit Avenue. Swift then moved to its present location, 1101 South Fielder, in February of 1971.
RUBY RAY SWIFT
It was named after the late AISD teacher, Ms. Ruby Ray Swift.
FORMER PRINCIPALS
Mr. Lewis Risinger served as principal from 1958-1977.
Mrs. Gloria Capps served as principal from 1977-1982.
Mr. William T. Bryant served as principal from 1982-1992.
Mrs. Sandra Thompson served as principal from 1992-2000.
Mrs. Patti Casey served as principal from 2000-2012.
Mrs. Maryann White served as principal in 2012.
Mr. Davy Jones served as our interim principal in 2013.
Mrs. Chelsea Allison became our principal in 2013.