Gunn Junior High School Fine Arts and Dual Language Academy
Academics
State Accountability
Overall School Rating for Gunn Junior High:
Distinction Designations:
Academic Achievement in English Language Arts/Reading
Academic Achievement in Mathematics
Top 25 Percent: Comparative Academic Growth
Postsecondary Readiness
TEA School Report Card:
School Spirit
Mascot: Gator
Colors: Blue and Gold
FIGHT SONG
Hail to the blue and gold
Gators are strong and loyal
Gunn Junior High
We are brave and bold
Fight with all our might
Chomp Chomp Chomp
We are Gunn Junior High
Our spirit is proud and true
Standing together we will win
We are the gold and blue
G-A-T-O-R-S
G-A-T-O-R-S
Go Gators!
History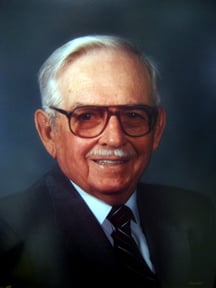 Floyd M. Gunn
1912-2007
Arlington School Board,1952-1970 (President, 1964-1970)
Tarrant County School Board, 1971-1977 (President, 1975-1977)
The "Oldest Living Gunn Gator in captivity" at 94, passed away on April 1, 2007 . He will be missed by family, friends, and over 6000 students, faculty and staff members of Floyd M. Gunn Jr. High School , whose lives he touched over the past 35 years. Mr. Gunn loved coming to the school, seeing the students and teachers, and taking part in the many activities at the school which bears his name.