Schedule Request changes for 2021-2022
Hello Seguin students and families,
Your schedule requests have been entered for the 2021-2022 school year. During the week of (May 3-7), you will receive an email to view your schedule in google. This schedule will not show class times but will show your classes you selected. Please review your courses carefully. Use the link below to request changes to your schedule.  All changes must be submitted by June 1, 2021.  Please note that requests to change courses will not be accepted after June 1!
Its Prom Season #SeguinNation!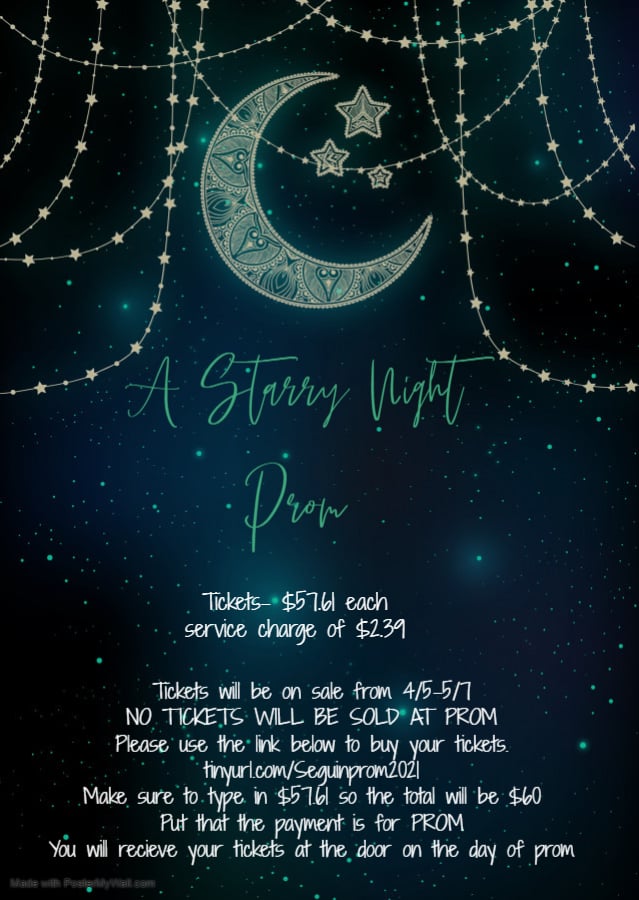 Tickets are on sale right now until May 7th!You will not be able to purchase a ticket at the door. Click here to purchase your tickets ASAP! You don't want to miss out on this event!