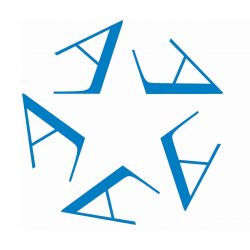 The Importance of Web Applications to Your
Student's Learning in Arlington ISD
Arlington ISD is fundamentally committed to its mission to empower and engage all students to be contributing, responsible citizens striving for their maximum potential through relevant, innovative and rigorous learning experiences. The school district has an absolute commitment to ensure that every student-graduate is exceptionally prepared for college, career and citizenship.
One part of being exceptionally prepared for life in the 21st century is the ongoing development of critical skills including:
digital literacy

digital citizenship

communication & collaboration skills

creative & critical thinking

effective use of resources
Student growth in these areas is impossible without student access to, and use of, district-approved web applications and instructional systems. Examples of these applications and systems include, but are not limited to:
AISD's web application approval process is rigorous and includes checks for:
Instructional Validity

The application has a purposeful and appropriate instructional use in AISD classrooms.

Accessibility

The application is accessible to all learners, including those with visual, hearing, or mobility disabilities. 

Impact on Infrastructure

The application works with existing devices and existing network capacity.

Data Sharing & Privacy

The application complies with all federal laws regarding student privacy protection (CIPA, COPPA).

Contractual Law

The application's terms of service do not jeopardize the school district, its employees, or its students.
In order to maximize your student's opportunities to engage in rigorous, relevant, and innovative learning experiences, your student has access to AISD-vetted and AISD-approved web applications, including some applications that require parent permission for student use. These technology tools and applications help students practice communication and collaboration skills, apply critical thinking skills to solve problems, create products that demonstrate their understanding of critical content objectives, and utilize research and information literacy skills.
In order for students to use these third-party software programs and services, certain personal identifying information - the student's name, email address and/or user name - must be provided to the website operators.
In addition, some of these approved web applications require parent/guardian consent for student use. Under federal law, these websites must provide parental notification and obtain verifiable parental consent before collecting personal information from children. See Children's Online Privacy Protection Act "COPPA"); 16 C.F.R. § et seq. The law permits school districts to obtain this consent thereby eliminating the need for each website operator to request parental consent.
In order to prevent parents and guardians from being unduly burdened with numerous individual requests for consent for each District-approved web application that requires it, by default, students have been opted in to utilizing these approved tools and applications.
You may refuse to provide consent for Arlington Independent School District to provide personal identifying information for your child, consisting of, but not limited to first name, last name, AISD email address, and/or username to the operators of web-based educational programs and services by following the steps below.
It is essential that parents and guardians understand that these approved web-based tools and applications are fundamental to students' educational experiences, opportunities, and learning. If a parent or guardian chooses to restrict their student's access to these approved tools and applications, the school district will disable the student's access to all systems, including digital textbooks, Google Apps for Education, Canvas, and other core learning systems.
With a full understanding of how the disabling of student access to these systems would impact learning opportunities, parents and guardians who still desire to opt-out of the parental permission for web-application usage can do so by following these instructions:
If a parent or guardian wishes to opt-out, the parent may go in person to the office at the student's campus and request a change to student data at any time. If you do not follow these steps to opt-out within seven days of this notice, you hereby consent to the collection, use, and disclosure of personal information from your child in connection with your child's use of District-approved web applications.
If a parent or guardian has questions about this process or the decision to opt-out, please contact the Technology Integration & Innovation Department at (682) 867-7545.