State Accountability
Overall School Rating for Workman Junior High:
TEA School Report Card:
Mission
At Workman Junior High, our mission is to serve, all students, ensure their academic and social success through a combined effort of the learning community – teachers, faculty, parents, and family members, to foster a student-centered environment and a shared responsibility for student success.
Vision
The vision of Workman Junior High is to become a student-centered school environment whereby teachers, students, parents, and the school community practice collective responsibility. Students achieve through the practice of student data instructional decisions and standards-based instruction; we hold each other accountable and we are responsible for all students.
History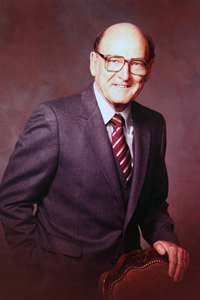 Both Mayfield and Sterling Workman were strong believers in the value of education. The Workmans worked more than 60 years combined for the Arlington ISD, and they were strong supporters of AISD athletics and student-athletes.
Mayfield "Bull" Workman began his 33-year career in the AISD in 1947 as an assistant football coach at Arlington High School. He served as head football coach from 1951 to 1962, guiding the school to its only state football title to date in 1951. In 1963, when Sam Houston High School opened, Mayfield Workman became the school district's first athletic director and remained in that position for 17 years until his retirement in 1980.
Mr. Workman was inducted into the Texas High School Coaches Hall of Honor in 1969. In 1996, the Mayfield Workman Award was created to be given out annually to the best high school football player in the area. Mayfield Workman passed away in 2009 at the age of 92.
Sterling Workman was born on Jan. 23, 1919, and she graduated from Arlington High School and North Texas State College. Sterling and Mayfield married on July 25, 1942 and were married for 67 years. Sterling lived her entire life in Arlington, working in the AISD for more than 30 years as a physical education teacher and coach. She coached young girls, teaching them the value of hard work, teamwork and integrity. She checked students' grades and sent them to after-school tutoring long before UIL guidelines on grades were in place. Sterling Workman died on Oct. 23, 2013 at the age of 94. The Workmans had three children, son Rusty Workman and daughters Pam Copeland and Pat Shelton.
Year Opened: 1983
Workman JH was formerly James Bowie HS. The AISD School Board voted to close Bowie HS and covert the facility to a junior high to make room for the large number of junior high students in the Southeast and Southwest sections of Arlington.