We know your child is precious to you.
Sending them to school for the first time is a big deal!
We love them and make sure they are safe every minute of every day.
Safety for students and staff has always
been a priority at the Arlington ISD.
That remains true for the 2021-2022 school year.
Free pre-K Qualifications
To be eligible for enrollment in free pre-K, children must be:
Pre-K for 3 year olds: at least 3 years of age on or before September 1
Pre-K for 4 year olds: at least 4 years of age on or before September 1
and
meet at least one of the following eligibility requirements:
If your student doesn't qualify for free pre-K, there are excellent paid pre-K options for you!
At Arlington ISD pre-K, learning and
fun go hand-in-hand.
Studies show that children who attend pre-K are 54% more prepared for kindergarten than students who did not. Pre-K is the foundation that prepares children for their entire education career.
At Arlington ISD pre-K, the safety of our children and staff is our highest priority. You can rest easy knowing that our teachers love your children as if they are their own. Your child will thrive in a safe and fun learning environment.
While attending Arlington ISD pre-K your child will experience the perfect merger of learning and play. As they learn to recognize numbers, shapes and letters, begin to use technology and get exercise outside with their friends, your child will have a great time as they learn.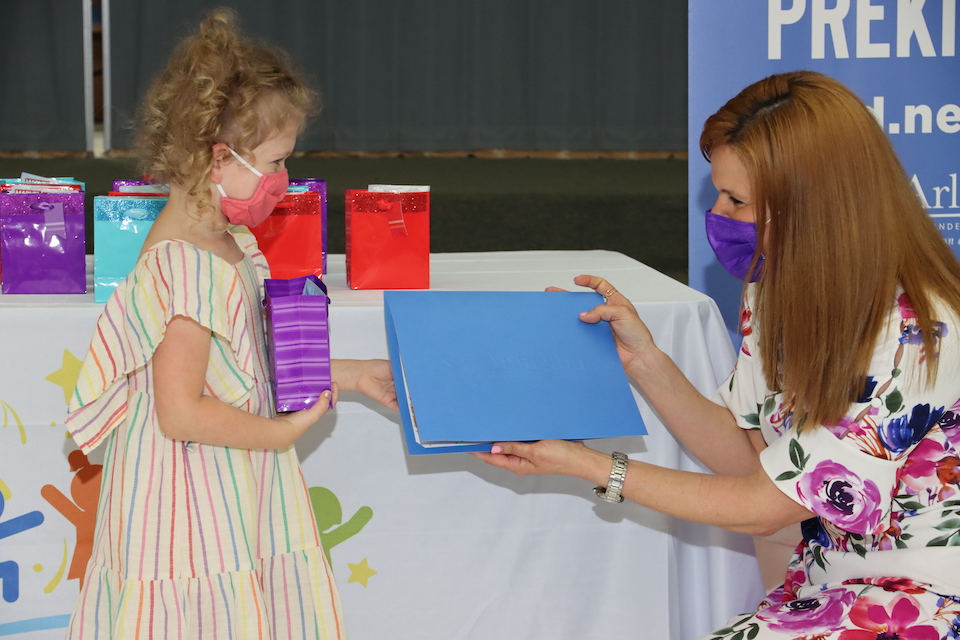 Your child is going to get exactly what they need to succeed at the Arlington ISD pre-K. All of our teachers are certified in early childhood education and are fully equipped to teach and nurture your child. Your child deserves the best and that is who we have.
Step 1

Fill out the enrollment form.

Step 3 (Optional)

If you would like to apply for a Student Transfer or a Specialized Program, visit each link to see eligibility windows and to view more information about each program. We will guide you by email every step of the way once your application is received
Scholarships Available
Scholarship qualifications
Children eligible for a scholarship for pre-K for 4 years olds must be 4 by Sept. 1, 2021, and not meet any of the free pre-K qualifications above.
To be eligible for a scholarship you must: 
Register for pre-K before applying for a scholarship;

Provide proof of income for the last 30 days;
Meet

expanded income guidelines;
Be aware that priority is given to children who reside in Arlington ISD school attendance zones;

Understand that completing the application for a scholarship does not guarantee scholarship acceptance.
Giving your child the best start is the greatest
gift you can give them.
Set them up for a lifetime of success in a fun and safe
learning environment at the Arlington ISD pre-K.